Banks Close the User Gap Experience in Mobile Banking Apps
One online direct bank, five credit unions, and four traditional banks ranked in the top 10 spots in the 2018 MagnifyMoney Mobile Banking App Ratings but bank apps' user experience improved significantly.
Riverwoods, Ill.-based Discover, Winston-Salem, N.C.-based BB&T, Kingsport, Tenn.-based Eastman Credit Union and Atlanta-based Delta Community Credit Union tied with for No. 1 overall banking app at 4.8. Three other credit unions − ESL Credit Union (Rochester, N.Y.), Redstone Federal Credit Union (Huntsville, Ala.), and Wright-Patt Credit Union (Beavercreek, Ohio) − tied with BBVA Compass (Birmingham, Ala.), FirstBank (Lakewood, Colo.) and Wells Fargo (San Francisco), for second place with a score of 4.7.
The data, collected from iTunes and Google Play the week of October 2018, was used to create a composite 1 to 5 rating, factoring a weighted average of the ratings from both the iOS and Android platforms from over 100 of the biggest banks and credit. This included the 50 largest banks (per June 2018 FDIC data) and 50 largest credit unions (according to the CUNA in September 2018) along with a selection of top online direct banks.
Some other key findings:
Overall, apps have significantly improved. Smartphone users on the Apple App Store and Google Play rate banking apps an average of 3.9 stars (out of 5.0), up from the average of 3.7 stars in MagnifyMoney's 2017 ratings.
Most improved traditional bank: BB&T rose from 3.0 to 4.8.
Most improved credit union: Patelco Credit Union (Pleasanton, Calif.), which saw a 99% improvement from 2017.
Credit unions are no longer ruler of banking apps, according to MagnifyMoney. "Interestingly, bank apps now have as good of a user experience as credit unions. Previously, our findings have shown that the user experience of credit union apps was better than those of banks (in general, consumers like credit unions more than banks). Perhaps this is indicative of banks finally not taking customers (as much) for granted and recognizing the need to stay competitive with their user experience."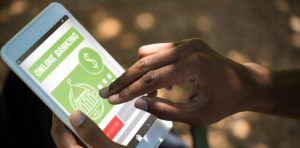 As a group, traditional banks saw the largest improvement (8% on average), and only two institutions received a rating below 4.5. "The ratings of all the big banks improved, a sign that mobile apps are no longer a back-burner item for large banks. That seemed to be the case in previous years," the report revealed.
Discover held its place at the top of the rankings for the second consecutive year. Users of this app not only have access to the customary features that bank app users have come to count on but also several unexpected features. Within seconds, Discover customers can: freeze their account, report a card lost or stolen, live chat with a Discover representative, and see a snapshot of their account without logging in to the app. iPad users also have access to Discover's Spend Analyzer, a tool that sorts purchases into categories for easy tracking and analyzing.
While there was some improvement in the ratings of the largest online direct banks, many of the top 12 ranked either saw minimal changes or a decrease in ranking. "If rankings continue to move in the current direction — online banks remaining steady and credit unions and traditional banks improving — online institutions may need to focus on bringing new and innovative features to their user experience," the report said.
---
Subscribe to CCG Insights.