Overview
Available On Demand – 18 minutes
To stay relevant and connected with customer needs, banks must continuously evolve through innovation. It is easy to get caught up in innovation theatre and not really move the needle. What does innovation mean for your financial institution and how can you build towards transformative, game changing innovation? Join the CCG team with host Emily Lockwood as she sits down with CCG's Managing Director and Chief Strategy and Innovation Officer Scarlett Sieber to discover the difference between incremental and transformative innovation and how to start building towards the future today.
Transcript
Additional Resources
Featured Speakers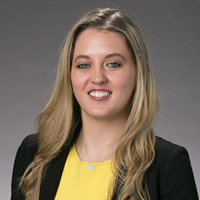 Chief Strategy & Innovation Officer Scarlett Sieber is one of the world's premier voices in financial services. She is among the industry's most sought-after speakers as a thought leader and innovator with expertise in driving organizational change at both startups and enterprises across the financial services and fintech ecosystem. Scarlett has been invited to speak at over 100 prestigious financial services and technology conferences globally, including Money20/20, Finovate, South Summit, and NASA's Cross Industry Innovation Summit.
Scarlett's experience includes founding her own startup as well as working at banks such as BBVA, USAA, and Opus Bank. She is a leading fintech influencer, included on lists such as Top 100 Women in Fintech 2019 and Top 10 Fintech Influencers in the U.S. Scarlett also has deep experience in digital strategy and innovation implementation, making her a key asset to building cutting-edge programs for our clients.
---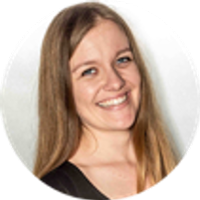 Emily Lockwood is the Marketing Communications Consultant for CCG Catalyst. Her experience in communication and public relations enables her to implement creative strategies for clients that create public and media awareness. She is skilled in strategic planning, social media, event planning and pitching. Her professional experience includes writing for the Arizona Republic, managing social media for the NFL, and creating campaigns for FOX Broadcasting and NBC Universal. She also has extensive agency experience and has worked for a range of clients including hospitality, real estate and healthcare.
Q&A