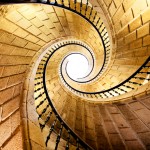 IBM said it is investigating the use of Bitcoin's cryptocurrency shared-ledger system in areas such as banking and the Internet of Things (IoT).
"It's a completely novel architecture for business – a foundation for building a new generation of transactional applications that establish trust and transparency while streamlining business processes," Arvind Krishna, senior vice president and director of IBM Research, wrote in a blog post. "It has the potential to vastly reduce the cost and complexity of getting things done."
Krishna said blockchain-based systems could help radically improve entire industries, beginning with banking and insurance.
But its impact could be much broader, Krishna added. "It could make a difference whenever valuable assets are transferred from one party to another and whenever you need to know for certain that a piece of digital information, anything from electronic artwork to the terms of a business agreement, is unique and unchangeable by any party without the agreement of all parties."
IBM said future blockchain-based systems could make it considerably easier to share records and execute all kinds of transactions, including those based on more traditional currency.
In separate but related news, some of the world's leading banks joined to develop advanced, distributed or shared ledger technologies for financial markets. Through the new scheme, the banks look to establish consistent standards and protocols across the financial industry.
Led by the New York City-based financial innovation company R3, the partnership includes Barclays, BBVA, Commonwealth Bank of Australia, Credit Suisse, J.P. Morgan, State Street, Royal Bank of Scotland and UBS.
"Our bank partners recognize the promise of distributed ledger technologies and their potential to transform financial market technology platforms where standards must be secure, scalable and adaptable," R3 CEO David Rutter, who will serve as the project's leader, said.
Many global regulators have asked financial institutions how technologies such as cryptography and distributed ledgers can improve the manner in which financial markets operate, according to R3. The goal of the initiative is for financial institutions to safely, securely store and share data in a consistent, effective ledger outside a firm's firewalls.
A distributed ledger is a digital record of ownership that does not include a central administrator or central location for stored data. Asset owners use cryptographic signatures to debit and credit accounts, which makes distributed ledgers unforgeable.
Bitcoin's blockchain concept is a public ledger of all executed transactions that runs without a financial institution or another entity as its primary authority. Proponents of blockchain technology believe it could introduce trust and transparency to any online transaction.
According to Reuters, the venture's initial focus will be on an underlying architecture. Whether the group employs Bitcoin's blockchain or utilizes a variation of that framework remains to be determined.
The group will collaborate on research, experimentation, design and engineering to help advance state-of-the-art, enterprise-scale shared ledger solutions to meet banking requirements for security, reliability, performance, scalability and audit requirements. R3 and its partners expect to establish joint working groups to lead these efforts as well as a "sandbox" in which they may test and validate distributed ledger prototypes and protocols.