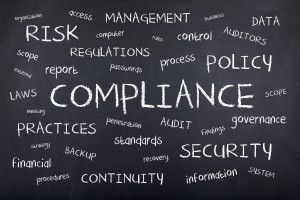 Did they just structure?……One of the most subjective matters in compliance with the Bank Secrecy Act is determining "What is structuring?"
The general public is fully aware that a "magic number" threshold exists as FinCEN created bank customers these transaction pamphlets.
However, the pamphlets issued to customers is slightly contradicting to what the BSA Examination Manual says about structuring: "However, two transactions slightly under the $10,000 threshold conducted days or weeks apart may not necessarily be structuring.  For example, if a customer deposits $9,900 in currency on Monday and deposits $9,900 in currency on Wednesday, it should not be assumed that structuring has occurred."
I tend to agree with the examination manual as it would go on further to say in Appendix G that further transaction analysis needs to be done on the customer to determine with the customer simply structured a transaction or has been structuring transactions. The one takeaway should be to document all instances of potential structuring so your BSA Examiner doesn't find something you haven't.  The transaction testing for structuring needs to be a manual task regardless if the bank implements a BSA software program. The automated system should "alert" or "red flag" those specific transactions as a possible structuring occurrence, but the BSA personnel must further investigate.
Ok, how should we manually search for structuring? Here are a few examples:
Review the customer's history and search for a similar cash transaction pattern
Review your daily large cash transaction reports on a monthly/quarterly basis to search for patterns
Red flags include individuals conducting large rounded off transactions – $9,000, $9,500, and $10,000 when reviewing cash transactions
Go into your core system and manually search for $9,000, $9,500, and $10,000 transactions and see if the same customers are involved
It's also important to realize that even though you have filed CTRs on customers, that doesn't mean that they were not trying to structure. Review the CTR transactions to see if the customer made deposits at different branches (not knowing transactions aggregate), review CTRs to see if multiple transactions were aggregated over a weekend/holiday, and it's possible that joint owners of an account make multiple transactions individually not knowing that their transactions are aggregated. If CTRs were only filed due to these type of transactions, it is possible structuring occurred.
Remember, BSA compliance must include manual transaction testing. Document your findings to at least demonstrate to your regulatory that you identified it but determine it was not suspicious.