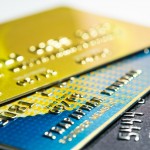 The launch of Visa Developer transformed the San Francisco-based Visa's payments network to an open platform, allowing access to online and mobile person-to-person capabilities, account holder identification, and Visa Checkout.
The new Visa Developer platform design helps financial institutions, merchants, and technology companies meet the demands of consumers and merchants, who increasingly rely on connected devices to shop, pay, and receive payment.
By opening up its payment-processing system to third-party developers Visa is trying to make it easier for developers to integrate Visa services instead of alternative payment options.
For those designing apps, and given the option between incorporating Apple Pay or Visa Checkout for payments, you are apt to select the payment system all customers can use. Not everybody has an iPhone, but almost everyone has a credit or debit card with a Visa logo.
At launch, the new platform will offer access to some of Visa's most popular payment technologies and services including account holder identification, person-to-person payment capabilities, secure in-store and online payment services such as Visa Checkout, currency conversion, and consumer transaction alerts. Visa plans to provide access to more of its payment capabilities over the next year. Other services now open to development include currency conversion and consumer transaction alerts. Visa plans to provide access to more payment capabilities over the next year.
"As the leader in payments we have an opportunity to transform global commerce by opening-up access to our global network and supporting our clients, industry partners, and innovators in their pursuit of creating new, easier, and more secure ways to pay," Visa CEO Charlie Scharf said. "Visa Developer represents not only a new access point to our network but a new distribution platform for Visa products and services globally."
Over the past few months, Visa revealed, financial institutions, technology companies, and start-ups participated in beta trials of the new developer platform and many already created prototype applications using Visa technology. Trial partners included Capital One, CIBC, Emirates NBD, National Australia Bank, RBC, TD Bank, Scotiabank, TSYS, U.S. Bank, and VenueNext.
The new platform is part of a multi-year initiative to transform Visa's payment products and services into application programming interfaces. This could allow financial institutions to bring products and services to mobile and online clients at a much faster pace.
Visa's global developer program includes:
A globally accessible developer portal and a way to search Visa's suite of payment products and services
An open platform that provides access to hundreds of Visa APIs and software development kits for some of Visa's most popular payment products and capabilities
A testing sandbox that offers application developers a plug-and-play experience, as well as access to Visa test data
Access to Visa Developer engagement centers designed to foster collaboration and co-creation with application developers in key markets like San Francisco, Dubai, Singapore, Miami, and São Paolo
"We are unbundling Visa's full suite of products and services and giving developers open access to the underlying payment capabilities," Visa EVP of Technology Rajat Taneja said. "We believe this will lead to the creation of entirely new commerce experiences with Visa technology integrated to enable greater security, scale, and convenience when it comes time to pay. When you add the ability to distribute those new experiences across Visa's global network, you can see why Visa Developer will become the preferred playground for developers everywhere."