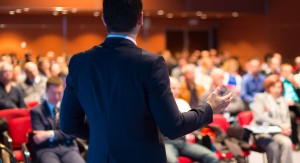 CCG Catalyst is a leading management consulting firm connecting bank strategy to innovation, transformation, and disruption. Our consultants have been sought after to speak at various industry and association events throughout the years, and this year has proven to be the busiest yet.
We started the year off by facilitating the Board Member Peer Exchange and by moderating a panel on Building the Board of the Future for the ABA National Conference in Boca Raton. We moderated the Apple Pay Experience panel at the 2015 Card Forum, presented Strategic Planning in a Disrupted Environment at the SNL 4th Annual Community Bankers Conference, and spoke about The Future of Banking: Transforming to a New Norm at the Florida Banker Annual Meeting in June.
We want to highlight a few of the upcoming events that we have on the calendar and hope to see you there:
We are moderating an executive panel discussion on Mobile Payments, Wallets, and Wearables – What does the Future Hold for the Debit and Prepaid Markets at PayThink on Tuesday, September 29. The panelists include leadership from RBC, HSBC (USA), City National Bank, and BankMobile. Click here if you would like to submit a question to the session's speakers.
At Money 20/20, we will be moderating the panel discussion Will Third Party Wallets Make Banks' Apps Obsolete? Why Banks Need Their Own Mobile Wallets on Oct. 27 from 5:10-6:00PM. Join us for what is sure to be an informative discussion with panelists comprised of leaders from Monitise, Oberthur Technologies, RBC (USA), CPI Card Group, and SimplyTapp.
In Tel Aviv we are moderating the seventh session Bank Startup Collaboration at Bank Innovation Israel. The demos are from startups that won slots in the DEMOvation Challenge as determined by a team of judges. Speakers include leaders from the following companies: Santander InnoVentures, Bank Leumi, Rabobank, and Cross River Bank. Request an invite here.
To stay current with all of our upcoming events or to find resources from past events, check out our new events page.