China's UnionPay is now the largest global card scheme, with a 37% share of the $21.6 trillion spent in 2015, up from 32% in 2014, and ahead of Visa (32%) and MasterCard (20%), according to RBR's Global Payment Cards Data and Forecast's study.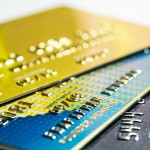 UnionPay has been the largest scheme based on card numbers since 2010 and, by the end of 2015, there were 5.3 billion UnionPay-branded cards, accounting for 41% of the card base worldwide.
The new research from RBR shows the number of payment cards in circulation worldwide increased by 8% last year to 13 billion. However, the growth rate fell from 11% in 2014, following a slowdown in the expansion of the Chinese market.
UnionPay, Visa and MasterCard account for 89% of global spending, with the rest made up by travel and expense schemes such as American Express, Diners Club and JCB), Discover and domestic-only bank and private label cards. Noteworthy regional and country level differences exist. For example, Iran consists entirely of domestic scheme cards, because of international sanctions and JCB accounts for 22% of expenditure in its Japanese home market.
The fastest growth in 2015 was seen in the Middle East and Africa and Asia-Pacific where card numbers rose by 13% and 10% respectively, driven in particular by financial inclusion initiatives.
UnionPay grew because of the Chinese market's rapid expansion. Nevertheless, UnionPay remains primarily a domestic system with just 0.5% of spending outside of China, while Visa and MasterCard maintain significant shares of 50% and 31% respectively.
"Despite its rapid recent expansion, increases in UnionPay's share will be more gradual going forward as a result of slowing growth in its home market. Moreover, the Chinese market is opening up to foreign players following the end of UnionPay's monopoly on domestic bankcard clearing in June 2015,"RBR's Chris Herbert said.
In other global card news, beginning on July 1 all McDonald's outlets in Russia began accepting payments via the Mir card, the Russian business daily Kommersant reported. The company has become the largest restaurant chain in customer volume to service clients of the Russian payment system.
Currently, major companies that accept Mir cards include Aeroflot, Tele2, H&M, Mothercare and Ile de Beaute. Kommersant noted that McDonald's is the first U.S. corporation on this list.
The creators of the Russian payment system do not want to be limited to the Russian market. They plan to cooperate with international payment systems on issuing co-badged payment cards.
Agreements already signed include Mir-Maestro, Mir-JCB and Mir-AMEX cards, the company announced on its website.
In May 2014, Visa and MasterCard suspended service with several Russian banks in compliance with U.S. sanctions issued following the controversial referendum on the status of the Crimean Peninsula. Two months later, Russia set up a national payment card system designed to become an alternative to American bankcards. More than 100 Russian banks work with customers using Mir cards, first issued in December 2015