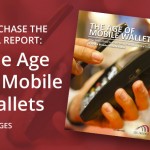 The holiday season is setting up to be spectacular for online payments, and maybe a breakout year for mobile commerce transactions.
According to a survey released by the National Retail Federation, an estimated 44% of all 2015 holiday shopping will take place online, with about half of purchases made using a smartphone or tablet. During the three years leading up to 2015, overall e-commerce sales have been rising at an estimated annualized rate of 11.5%.
The NRF recommends that in order to brace themselves for the upcoming holiday season, retailers should have highly intuitive e-commerce platforms that allow customers to easily navigate and select a wide variety of products. Retailers that do not provide customers with an up-to-par e-commerce platform or well-designed apps will run the risk of missing out on millions of dollars in sales.
Meanwhile, a PayPal study from earlier this year of 17,600 consumers in 22 countries, suggests mobile commerce multi-country average CAGR between 2013 and 2016 at 42%, much faster than overall ecommerce growth of 13%.
Paris-based Capgemini estimates, the segment including closed loop/mobile apps, digital wallets, mobile money and virtual currencies, accounted for between 6.3% and 10.5% of global non-cash payments volume at the end of 2014. The main drivers that the research firm cited were customer adoption of contactless and mobile payments systems in mature markets, payments infrastructure modernization efforts (like EMV) and implementation of immediate payments systems across markets.
Younger people who grow up with the devices are more inclined to use them to buy things. Of those surveyed, 33% said they'd used their devices to buy, with 64% of shoppers saying they preferred apps to browsers because of speed and convenience (instant payment confirmation and reminders to use discounts, coupons, etc.). Smartphone screen sizes are the leading deterrent to completing purchases using these devices.
While most countries are taking measures to improve payment infrastructures, the large-scale move to EMV-enabled POS systems in the U.S. is likely the factor with the greatest near-term impact on this emerging payments segment.
A Research & Markets report on POS Terminals and EMV & NFC Status Review 2015 says that the transition to EMV-enabled terminals is well underway. It estimates that there are 33 million merchant establishments in the U.S., of which Tier I and II retailers number 4 million. But this is a very important category because these 4 million establishments account for 75% of retail transactions.
The most eager adopters are the specialty, mass merchants & grocery and pharmacy/drug store segments, with over 60% having migrated by the end of 2014. Gasoline stations, which have a 2-year relaxation on the liability shift, quick service restaurants and smaller merchants will be slower to make the move.
An Aite Group study, based on findings from a 2014 telephone survey of U.S. merchants found that a third of smaller merchants were unaware of chip cards. But adoption among larger merchants appears to be picking up. The Aite Group estimates that EMV/NFC-enabled hardware terminals will reach 59% of the installed base this year, growing to 73% next year and 90% in 2017.
Customers using a digital wallet for ecommerce also might welcome the ability to store reward/loyalty cards, peer-to-peer payment facilities, bill payment facilities, tips on how to manage expenses, etc. A recent Gallup poll of over 11,000 U.S. adults and a panel study of over 6,000 adult Americans revealed that digital wallet usage remains low at this point. The study revealed that engagement levels and a customer's desire to feel special were important drivers of adoption.
The data derived from our CCG Catalyst Pro Group mobile wallet study discloses illuminating behaviors and attitudes about the use of mobile wallets and payments −such as consumers who are less reluctant to utilize mobile wallets provided by their primary financial institution than non-bank brands
While many consumers think digitization of the payments ecosystem will drive the financial services industry in a new direction that does not mean they are willing to give nontraditional mobile wallet/payment providers an opportunity just yet, according to our survey. More than half of CCG Catalyst Pro Group study respondents (51%) are likely to use their primary bank's mobile wallet; and 59% desired their primary bank's products, debit or credit card, as a desired wallet feature.