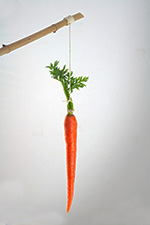 A recent study into the consumer credit card industry by marketing analytics agency Bug Insights found less than half of respondents felt loyalty to their credit card provider.
Atlanta-based Bug Insights study of 1,031 U.S. consumers explored a number of potential drivers for credit card acquisition, including the brand providing the credit card, annual fee, rewards program, APR, sign-up incentive, and other incentives such as airport lounge access, AAA membership, and pet insurance.
The study found 80% of U.S. consumers have at least one credit card. The same percentage had never switched their credit card to a new provider. The survey also revealed that 77% of respondents are satisfied with their primary card and 63% are satisfied with the rewards they receive through their cards.
The study found that for 64.36% of people the annual fee had the highest relative importance, and the largest potential driver to affect credit card switching. Following this was rewards programs at 13.15% and APR at 8.16%. Interestingly, only 1.55% of those asked rated the credit card brand as an important factor.
Bug Insights also found that taking out almost all incentives and providing no annual would be a preference of 87% of consumers and still provide a significant increase in profit.
Yet, middle-income Generation X and baby boom respondents are more concerned with the rewards they receive and the brand of credit card. Marketing to this group with targeted materials highlighting rewards of the card should be effective.
Meanwhile, Fishkill, N.Y.-based Virtual Incentives' first round of data from its Incentive Research Paper explored how the incentive itself influences brand perceptions, while studying influencers like gender, age, income levels, and political affiliation.
Data surrounding reward personalization revealed insights in to just how accustomed and willing consumers are in having personal information used in conjunction with incentive delivery:
Receipt of personalized reward: Only 40% of respondents have received a personalized incentive and, of those, just over half said it increased their consideration of the brand.
Brand perception, general: Fifty-six percent said that receiving a personalized incentive would improve their consideration of the brand.
Brand perception, specific: While the vast majority indicated that use of personalization made a brand seem smart, unique and caring, a meaningful minority of 16% find it "creepy."
Trust: Most respondents felt that a personalized incentive made them feel respected as a customer, while 1 in 4 felt it is a violation of their privacy.
Type of personalization: Sixty-three percent prefer a reward based on purchase history, rather than the less popular reference to a purchase location (24%) or use of name (23%).
In addition to personalization factors, the Virtual Incentives study found that more education and higher incomes drive interest in incentives programs. In fact, the more educated and higher income level for the consumer, the higher participation across the board – for all incentive types. More importantly, incentives programs lead to more expensive purchases, larger quantities, and shifts in choice for these higher-status customers. For example, 20% more of those with an income over $50,000 would purchase a more expensive item based on receiving an incentive.
One thing that stood out was that, no matter the income or education level, one-third of respondents agreed on preferred rewards: a virtual gift card, such as Visa or MasterCard, usable wherever they choose.