STOP Pitching and Start Communicating
Recently, I sat in a room among several community bank executives onsite for a vendor demonstration.  The CEO was asked to share the history of the bank and strategic vision of where they are headed, while additional members spoke to the large concentration of local business customers, and desired demographics for the banks long-term growth.  The team's passion for their business model, customers and community were evident, but apparently not to the vendor.  Rather than taking the time to cater their demonstrations and discussions to the individuality of the bank, they launched directly into their scripted demo.   
Choosing the best core vendor for any bank, whether it's in the de novo stage or evaluating options when they are bursting at the seams, is one of the most valuable decisions the executive team can make.  Opportunity for a new vendor to enter the playing field is blown wide open, causing the existing player to prove why their solution is the best.  This is a time when most of the decision makers are in the same room, as a captive and focused audience for a considerable length of time.   
So why in the world would a vendor stick to their scripted presentation? 
This is a time to strut the best solution and make a splash for new business.  Whether it's for an upgrade, adding on new features and
functionality or a complete conversion, the stage is set for a vendor to razzle and dazzle the client.  Even more competition is coming to the market for banking core vendors as fintech companies rise and mature.  Overall funding in the fintech industry hit new highs in 2018 with an overall funding hitting $32.6 billion in just the first three quarters according to Business Insider's Fintech Ecosystem Report.  This influx to the market should only be pushing vendors further into a catered experience and demonstration.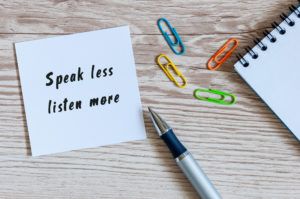 While seeing what new technology a vendor is working on can be extremely helpful for ensuring alignment with the bank's overall strategic direction, I don't feel it should it be the focus of half of the meeting.  What if a vendor took this bank's history, vision, customer base and community and then catered a demonstration and discussion that actually fit their needs? It would be far more valuable for a vendor to structure this time to showcase the best solutions for this unique client and expand on how their product features are going to allow the bank to distinguish themselves within the market and maximize their growth plans.  American Banker recently published an article outlining the frustrations of community banks, regional and credit unions that core banking vendors "…aren't moving fast enough to allow institutions to meet consumers' heightened expectations." Customer expectations feed bankers expectations.  
When a bank completes a core vendor evaluation, they've invested countless hours and energy to ensure they obtain the best solution.  Everything from the time it takes to compile technology assessments, identifying issues and needs critical to their unique environment to scouring and vetting the vendor pool.  The bank's internal team has chosen a short list of vendors to get to this demonstration phase and management should be entitled to see and feel that a vendor has invested just as much time and energy into the process.  A bank should be seeking a vendor that aligns with the bank's visions and philosophy, not only in costs, products and features but also focused on training, enhancement roll-outs and customer service.   
The take-away is we all should be actively listening to our clients.  Focus on what makes them unique, their employee dynamics, their clients, their community, their anticipated road-map and then cater solutions that align.  Everyone's time is so valuable in today's world. When that time has been consumed with due diligence, the expectation is that investment will be met with the best solutions presented in a way that resonates with the client. Showcase the best and brightest that meet their needs today and for the future.  Make your clients feel heard and valuable by demonstrating you understand who they are, what they stand for and who their clients are.
That's how you win business.

Malia Oliver – SVP, Director of Operations
https://twitter.com/ccgcatalyst
1.800.439.8710
---
Subscribe to CCG Insights.