Some Millennials Jump Off Mobile Banking Bandwagon Because of Slow Processes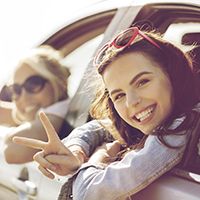 Patience may be a virtue but not when it comes to banking. Nearly 40 percent of millennials deserted mobile banking activities because it took too long, according to a new survey.
Millennials may be pioneers in mobile banking usage, but financial institutions must adapt their user involvement for onboarding to entice and keep them as customers, according to findings released by Palo Alto, Calif.- based Jumio and Pleasanton, Calif.-based Javelin Strategy & Research, which examined mobile banking adoption across generational divides.
For this study, mobile banking refers to banking activity conducted solely or primarily through a mobile device, typically through an app. Online banking activity refers to banking conducted via web browser online. To execute the study, Jumio commissioned the research-based advisory firm Javelin Research for an online survey of 2,000 U.S.-based digital banking customers.
The "Banking Across Generations" findings disclosed that while over 75 percent of millennials, Gen Xers and Baby Boomers use online banking, millennials lead in mobile banking adoption (47 percent), while Baby Boomers lag (23 percent). Across generations, peer-to-peer payments is the most popular mobile banking activity (33 percent of users). The most common mobile banking activities reported were quick transactions, including P2P payments, transferring funds between accounts and monitoring recent transactions.
The report also found the user experience for mobile banking asks too much of millennials; 43 percent have abandoned mobile banking activities versus only 25 percent of Gen Xers and only 13 percent of Baby Boomers. Overall, the main basis of complaint across generations of mobile banking users was that the process took too long (36 percent overall and 38 percent for millennials) or they could not remember their password (28 percent).
Of note: All generations now widely accept online banking. Baby Boomers (77 percent) have now reached virtually the same rate of monthly online banking use as among millennials (76 percent).
The potential cost of a poor user experience for mobile banking is high. Of those who abandoned at least one mobile activity, 31 percent responded negatively to the financial institution by sharing the experience with a family or friend, opening an account at another financial institution, filing a complaint or stopping patronage altogether.
The account opening, or onboarding, the process is especially critical as an abandoned process at this juncture is a negative first experience for a customer, the study suggested. Of those who opened bank accounts last year, 49 percent were millennials. Credit cards were the most common type of new account opened on web or mobile, with 61 percent of individuals who opened a new credit card doing so via digital methods.
Fear of fraud is the top concern with online and mobile banking across all generations. Providing consumers with the features they need to feel secure is a key measure in converting the last holdouts to digital banking. Among all age groups surveyed, information security and fear of fraud were the top two concerns identified. Baby Boomers responded with the highest rates of alarm, with 55 percent reporting information security concerns, while 51 percent pointed to a fear of fraud, more than any other group.
---
Are you interested in learning more about millennials and their banking behaviors?
Project Catalyst studies are available for free download!
Millennials and Mobile Wallets
Millennials and the Future of Banking
---
For more articles like, "Some Millennials Jump Off Mobile Banking Bandwagon Because of Slow Processes," subscribe to CCG Insights by CCG Catalyst Consulting Group.