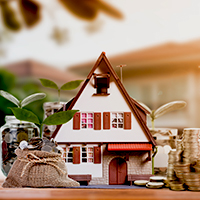 Small businesses revealed cash flow as an overriding concern in a web-based survey from Boston-based Mercator Advisory Group's regarding payment acceptance, B2B payments and banking services use, and alternative lenders.
The research, "Business Credit Cards and B2B Payments: More Credit, Please," conducted in spring 2017, revealed three in four small businesses in the U.S. have delayed routine purchases at least once or twice a year because of cash flow management issues. This concern causes small businesses to use credit lines wherever they can; and seek more generous credit lines from business credit cards and loans from financial institutions, nonbanks, and alternative lenders.
Almost all of the respondents to the survey have some type of business account with a financial institution, including 8 in 10 who have a business credit or charge card. Less than half of them claim to pay their balance in full every month. Small businesses are less likely than consumers to pay their credit card bill in full every month.
Nevertheless, small businesses are overwhelmingly optimistic about their growth and profitability over the next year. More than 4 in 5 small businesses surveyed in 2017 expect their firms' sales and profitability to increase over the next year. The 28 million U.S. small businesses have been a growth engine for the U.S. economy over the past decade, and Mercator Advisory Group's survey results suggest that this growth will continue.
Small businesses are hungry for credit and often supplement their business credit lines by using personal cards or funds, according to the report. However, it's not always easy for small businesses to obtain the credit they need, when they need it, particularly newer companies that seek business credit lines of less than $100,000. This is due to traditional banks' often restrictive lending policies.
For example, Amazon Lending offers short-term business loans ranging from $1,000 to $750,000 for up to 12 months to micro, small and medium businesses selling on Amazon.
Amazon made $1-billion in small-business loans to more than 20,000 merchants in the United States, Japan, and the U.K. during the 12 months prior to June 2017. Since Amazon Lending launched in 2011, it surpassed $3 billion in loans to small businesses.
Intuit, the company behind products like QuickBooks and TurboTax, is getting into the small business lending space as well as QuickBooks Capital. QuickBooks users can now get access to small business loans up to about $35,000 for up to six months right from inside their bookkeeping software.
One positive sign for the banking industry comes from the increase of small business lending from larger financial institutions. In September, Biz2Credit's monthly analysis of loan approval rates at big banks saw approvals reach 24.8% of small business funding requests, which take less time to process than SBA loans.
A survey released in October 2017 by the Federal Reserve and the Conference of State Bank Supervisors found small business lending at community banks fell by 2.2% to $269 billion in 2016 and larger banks (larger than $10 billion in assets) edged their smaller peers in total origination volume, growing by 5.1% from 2015 to 2016, to $284 billion.
Small business loans also declined as a percentage of community banks' portfolios, dipping from 16.6% to 15.9%.