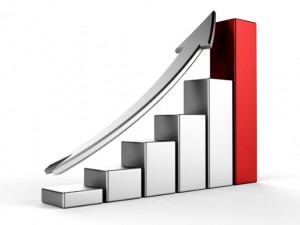 A bank president told me last year that they were going add C&I lending to their portfolio which already included CRE loans and AG loans.    When I asked how they were going to go about it, he stated that they had an offer out to a lender with C&I experience and he/she was going to lead their effort.   My ensuing questions around why, how, what, how much, etc. were met with the same answer.  As our meeting progressed it became crystal clear that they had thought, planned, and researched very little regarding this new direction.
It may seem hard to believe, but I recently read that studies have shown that 90% of all businesses lack a strategic plan and thus, seldom have a strategy for new directives either.  That is a mind-boggling number.   But, to me, it is reflective of that human nature element of just "going for it" because the potential sounds exciting.
The reasons, or excuses for not having a strategic plan range widely, but most experts seem to agree that it indicates a truly problematic lack of focus.  And it has been stated, where focus is brought to bear, results are realized.
Even if a business feels that it is too small, or too new, or just doesn't believe it needs one – most strategic thinkers would readily point out that having a strategy can improve success, increase focus, cause us to deliver more value and thus improve repeat business opportunities, and it can also help the staff of a business be more efficient.
What I have learned, and what to me is the most vital impact of a good strategy is that it brings energy to the organization.   A strategy pointed to good results with a clear understanding of how to take the necessary steps and actions to accomplish the goals included in the strategy brings a feeling of energy and focus to a business area or team.
In today's business environment, and especially in the banking industry, which we serve, companies cannot afford to be found lacking in this area but so many are.   It is one of the leading limitations to the further or additional success a business can achieve, and is a telling factor in success or failure.
Thus, I urge all businesses, and especially the banks that I serve, to pump a rich injection of energy into their culture with the development and communication and execution of a great growth strategy.