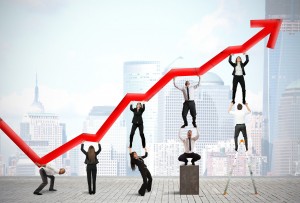 Don't treat regulators like owners; it could ruin the Bank's Strategic Plan.
With all the disruption coming at banking from the outside today, banks should focus more on strategy. Why? Push and pull. There's a push to replace current plans because they are not helping make critical decisions. Those banks with tactical goals such as (for example) omni-channel, superior mobile app, or efficiency, are realizing that while these are decent house cleaning efforts, they do not provide navigation. Omni channel for whom? Superior mobile for what kind of users and what portfolio of features? Efficiency that will help which primary target customers how? The bank CEO faced with an uncertain future needs strategy, not tactics, to guide the bank.
Then there's the pull side. The web and all its amazing tools has elevated the consumer to a position of great power. Among other things, consumers no longer need to go to vendors (including banks) for product quality information – they can go right to users who have real experience. What's more, actual users will give a far more balanced report on whether the vendor (or bank) is any good. Savvy consumers today (next year's average consumers) are getting better at finding these user voices, and learning ways to block advertising. So if this restricts banks' ability to tell consumers to bank with them with target marketing, they need to find ways to be exactly what their target customer wants.
"Telling" is tactical. "Being" is strategic. "Telling" with advertising pushes messages on people. "Being" is a pull strategy, as it pulls customers in who are attracted to it.
Why do so many banks have more tactical strategic plans? One reason is that they treat their regulators like owners. Regulators live on the prevention and protection side, not the growth side. Regulators, especially the ones on the ground conducting exams, have little incentive to support new growth ideas. Growth means internal pressure on resources that can unsettle the organization. Growth is new, which means new risk, new chance to miss a disclosure, new opportunity to create a faulty workflow. Regulators also cannot give the impression they support a new idea, they can only offer comment as to whether the new idea is in compliance. You want an owner to support new ideas!
Regulators inadvertently push banks toward tactical plans for another reason. Banks want to demonstrate without a doubt that they take regulator findings seriously, so they will often add cleanup efforts to the Strategic Plan to make the point. (Some regulators expect this). Unfortunately, this can block real strategy from standing proudly above tactics in the plan. This can, over time, accidentally "train" the bank to push other cleanup and efficiency projects into the Strategic Plan. Tactics belong in the 1 to 2 year Business Plan, not the 3 to 5+ year Strategic Plan, yet there they often sit.
Mutual Banks have a particularly easy time falling into the arms of regulators because there are no shareholders clamoring and no stock owners around the Board table. On the other hand, Mutuals (and Co-ops and their like) have a great structure for setting strategy toward the long term versus the next quarter, because their "owners" are not demanding new profits now. Mutuals can also comfortably place a particular segment of the population as a primary strategy, with the plan to uniquely satisfy them. Why? Because Mutuals are "owned" by their depositors who represent one of the very groups the bank aims to please. So of course depositors love customer centric strategies from "their" Mutual bank. Yet many Mutuals still clutter their strategic plans with tactics.
Look at your bank's strategic plan. Is it truly strategic? Does it affect the way you do business, every day? Would it still be relevant in 10 years? If not, might be time to clean the slate and create a new one.