Real-Time Payments Catching on Globally, Not So Fast in the U.S.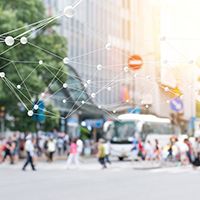 While real-time payment adoption surges globally, its adoption apparently lags in the U.S. almost a year after the nation launched its first real-time payments system.
In its fifth annual Flavors of Fast report, Jacksonville, Fla.-based FIS identified 40 active real-time payment programs around the world, up from 25 in 2017 and nearly triple as many as the firm's initial 2014 study. Additionally, the report identified five payments programs under development, plus another 16 expected to be live in the next 12-18 months – double the number of programs on the radar in 2017.
While demand is rising and adoption globally remains strong, the U.S. continues to fall behind other countries RTP programs, including India, Australia and Singapore.
In November 2017, the U.S., launched RTP operated by The Clearing House. The Federal Reserve's Faster Payments Task Force publicly stated its goal is for secure, ubiquitous faster payments by 2020, according to the study. As of May 2018, eight major banks were live on the RTP system and TCH announced RTP on track to reach more than 50% of banks and credit unions by the end of 2018.
Available to all U.S. financial institutions, RTP supports digital commerce and aims to become a platform for innovation, according to the FIS report. Features include payment confirmation and the request for payment messaging that enables pull payments to deliver bills and invoices through digital channels. There are also plans to upgrade to the use of ISO 20022 messaging to ease interoperability and possibly add more useful reconciliation data to payments.
The FIS research found that overlay services – chat, retail apps, instant loans and more – and open application programming interfaces can encourage consumers and businesses to use real-time payments. For example, a supermarket chain in France implemented instant payments through its shop app, simplifying payments for shoppers; and reducing card acquisition, processing fees and check usage for the company.
The initial RTP services focused around immediate funds transfer, but the real-time payment process' capacity to present bills and invoices through its request for payment message and data-carrying capabilities can augment other services. "Consequently, TCH is actively working with network operators to integrate RTP directly into their offerings," Flavors of Fast revealed.
The report indicated the Federal Reserve has not mandated the provision of immediate payments in the U.S. and maintains its intention of acting only as a facilitator (not a network operator), to ensure maintaining the outlined criteria for safety and security of the entire financial ecosystem. "Consequently, the U.S. payments landscape will change and evolve over the coming years as significant players join forces, but whether the different faster payment schemes under evaluation by the Federal Reserve are complementary or conflicting remains unclear."
The 2018 Flavors of Fast report highlighted three particularly innovative real-time payments programs as part of its Faster Payments Innovation Index, which rated programs on a scale of 1-5 (5 being highest):
India's Immediate Payment Service was the report's only 5 rating for the second year in a row. The fastest growing immediate payment system in the world, IMPS daily transaction volume grew from about two million per day in 2017 to approximately 2.8 million per day this year. The project's high rating was based on the system's standard, published API, and strong participation from third-party vendors.

Australia's New Payments Platform, which went live in Feb. 2018, received a 4+ rating. NPP enables real-time clearing and settlement 24 hours a day, seven days a week.

Singapore received a 4+ rating for its Fast and Secure Transfers service. Covering credit transfers, direct debits, bill payment, P2P, merchant payments, mobile and more, FAST allows customers from 20 of Singapore's participating banks to move funds almost instantly 24/7.
---
Subscribe to CCG Insights.