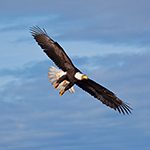 The US economy is starting to look like the Comeback Kid again.  The market is recovering, even though not all sectors feel it evenly.  That's good news for banks, particularly those that adapt to new realities and adopt some new practices.  In short, business lending can be fun again.
During and since the Great Recession, banks scrambled to maintain some level of profitability in spite of the margin pressure they felt, and they were generally favorable.  Although the much-anticipated recovery has been slower to come and smaller in size than anticipated, it is well underway.  Return-to-normal is in sight, particularly in business lending.
The shining star in business lending has been Commercial and Industrial loans (C&I), where outstanding loan balances have risen dramatically since the last recession.  According to Federal Reserve economic research, aggregate C&I outstanding balances increased from $1.19 billion in July 2010 (the bottom of the Great Recession) to $2.06 billion in July 2016.  That's a whopping 74% increase. (Federal Reserve Bank of St. Louis, 2016).
During the last 18 months, margins were still squeezed, but C&I loan margins helped stem the tide. (Federal Reserve Bank of St. Louis, 2016).  To make the pot sweeter, the charge-off rate dropped like a stone during the same period, commensurate with the volume increases.  (Federal Reserve Bank of St. Louis, 2016). Whether that's due to improved underwriting, a rising economic tide lifting all boats, or merely a volume driven statistic, the business of business lending has been good.  Smaller banks want to get in on it too.
Smaller regional and community banks even avowed retail-only financial institutions, see commercial lending as a lucrative market to play in, not only to improve net interest income but also as a productive use of excess capital from core deposits.  Some banks new to C&I lending are susceptible to making the mistake of underestimating the effort to manage that type of portfolio effectively. After all, moving from consumer lending to business lines of credit to agricultural lending seemed simple enough, but C&I lending is a whole new kettle of fish.  Implementing the technical capabilities required to service complex credit facilities, commitments and syndication, and more complex underwriting is no small feat.  Banks new to C&I lending would be well advised to leverage close collaboration with their technology partners and to seek the advice of experienced advisors.
Lending to small business borrowers has its challenges.  Small business lending, is in a sense, a greenfield market for banks both large and small.  Those borrowers are underserved from a credit perspective, leaving them with few sources of capital to run and grow their businesses.  And, banks forgo a potentially lucrative portfolio of loans and a contributor to their positive image in their communities.  But, small businesses are underserved for a reason.
Generally, small business loans do not involve large enough outstanding balances to generate enough income through interest and fees to leave much room for profit after the costs of origination, underwriting and servicing are reflected.  Oliver Wyman Consulting estimates average underwriting costs of smaller business loans to be $1600 to $3200 per loan when all-in expenses are reflected (origination, underwriting, onboarding, and reporting to name a few).  The Small Business Administration estimates income per loan – interest and fees – for loans under $50k at $700 to $3500 per loan.  Those hard facts don't leave much room for bank profitability.
To make small business lending profitable, the costs need to be driven out of the process.  If the cost of origination is the long pole in that tent; technology and automation are the keys.  By employing Big Data, straight-through-processing, and automated parameter-based underwriting, small business lending can be a valuable add to banks' portfolios and help them build goodwill in the communities they serve.  Origination automation is; however, a double-edged sword.
The framework that supports automated origination also provides an opportunity for non-bank lenders to disintermediate banks and gain market share. By providing borrowers with a lights-out, 24×7, self-serve channel for the loan application, non-bank lenders such as Kabbage, Quicken Loans, and other disruptors can not only get the loan business but also win the brand recognition battle.  Non-bank lenders have an additional advantage in fewer regulatory burdens and easier loan qualification networking. Banks may need to join non-bank lenders in their practices to beat them.
If banks collaborate with their technology partners, fund joint ventures with non-bank lenders, or even establish their technology labs, the automated loan origination playing field stays level.  The banks' full-service offerings and brand reputation can win the day.
By approaching new lending-market-segments, adapting to new serving requirements, and partnering with technology vendors, business lending can be fun again.
CCG Catalyst is a leading management consulting firm connecting bank strategy to innovation, transformation, and disruption. We advise our clients on the direction of banking, development of the strategy and managing the disruption related to the execution of the tactics. CCG Catalyst leverages decades of deep industry experience to provide practical business strategies and organization, analytics, and technology consulting for our clients.