I have noticed a similar trend when BSA Officers are conducting their Phase II annual reviews for exempt customers, required information is not being captured. Per the BSA Examination Manual for a customer to be exempt under Phase II they must meet the following requirements:
Maintain a transaction account for at least two (2) months or a risk based assessment be conducted to ensure their business is legitimate.
The customer has conducted at least five (5) or more cash transactions over $10,000.00
Incorporated or organized under the laws of the U.S. or state or registered as eligible to do business in the U.S. or state.
Ensuring that at more than 50 percent of their gross revenues are from eligible business. This link can help with ensuring that this requirement is properly stated and documented.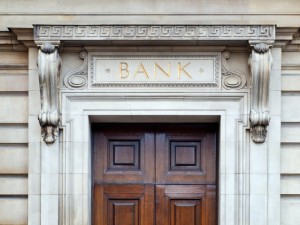 The annual reviews are conducted to ensure that all the requirements are met so the customer remains eligible for the exemption. I have seen many annual reviews not address the incorporated/organized documentation, the gross revenue, and no suspicious activity requirements. I have created a Phase II annual review checklist to ensure these reviews are conducted properly – follow this link to download.
Remember, ineligible businesses are: Serving as a financial institution or as agents for a financial institution of any type (includes MSB activity). Purchasing or selling motor vehicles of any kind, vessels, aircraft, farm equipment, or mobile homes. Practicing law, accounting, or medicine. Auctioning of goods. Chartering or operation of ships, buses, or aircraft. Operating a pawn brokerage. Engaging in gaming of any kind (other than licensed pari-mutuel betting at race tracks). Engaging in investment advisory services or investment banking services. Operating a real estate brokerage. Operating in title insurance activities and real estate closings. Engaging in trade union activities. Engaging in any other activity that may, from time to time, be specified by FinCEN, such as marijuana-related businesses.
Please remember that annual reviews are required for Phase I customers whose common stock or analogous equity interests are listed on the New York Stock Exchange, the American Stock Exchange or the NASDAQ Stock Market. The annual reviews are simply documenting that the company is still publically traded. However, check your customers, just because their company is publically traded doesn't mean that their business operations aren't selling franchises which are not publically traded and would require a Phase II exemption. Also, some hospitals, schools, and utilities companies may not be owned by the local government and maybe owned by a private company thus making them only exemptible under Phase II.
Please fully understand who your customers are and what business they conduct. The exemptions status is a great opportunity to allow your BSA program to become much more efficient; however, you must comply with all the rules. Please do not leave your program open to potential violations for allowing exemption status to an ineligible business or for not properly conducting annual reviews.