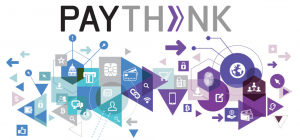 Mobile Payments, Wallets & Wearables – What does the future hold for the debit & prepaid markets?
I had the pleasure of moderating an executive panel discussion on 'Mobile Payments, Wallets and Wearables' at the PayThink 2015 conference in Las Vegas on Tuesday, September 29. Many thanks to Jeremey Bornstein of RBC, Vince Hruska of City National, Dan Armstrong of BankMobile and Adrian Martinez of HSBC (USA) for participating on the panel and for their valuable views, insights and comments.
Key Takeaways –
Mobile payments need to align effectively with the bank's overall business and digital strategy
A large number of US banks have provisioned their credit cards within Apple Pay with debit
cards to follow. In Canada, RBC has its own proprietary mobile payments solution, 'RBC Wallet'
Issuers are in the process of provisioning cards within Android Pay and will also participate in Samsung Pay
Issuers are seeing very light usage – potentially several reasons for this: the smartphone as a new form factor does not add significant value over a plastic card, consumers are accustomed to using a card, spotty acceptance, lack of marketing, etc.
Consumer value proposition needs to be more than just payments – need integrated functionality related to discounts, loyalty, personalization, etc. Case for a bank wallet vs. a third party wallet provider?
Top of wallet positioning will become critical over time
Functionally rich mobile payments solutions (and mobile banking) can assist in acquiring, retaining, and building relationships with millennials, mass affluent and affluent segments
Provisioning a virtual prepaid card or a debit card (without issuing a plastic card) could be a way to offer a truly mobile account
Current phone based mobile payments will evolve over time – form factor, functionality, authentication, etc. We are at the early stage of a long and transformative journey.  Several unknowns, but overall very bullish on the future.
To offer the broadest consumer choice and to cater to all phone segments, issuers will participate in all mobile payments solutions – this is being driven by competitive necessity
The short-term business case for mobile payments is uncertain; there may be some growth in ticket size, there may be a lift in transaction volume, there may be some cost saves…
The opportunity cost of not participating in mobile payments is high – this is a key risk
Ali Raza is a Principal and Payments lead at CCG Catalyst. Follow CCG Catalyst on Twitter and LinkedIn.