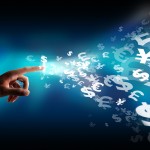 Square announced that it will begin offering installment loans to its small business customers in addition to the current merchant cash advance product, Square Capital. The installment loans will be closed end and available for an 18 month term with interest rates ranging from 10% to 16%. Repayment will be made from merchant sales. Square will leverage its customers' merchant sales data, as well as other information like payroll and invoices, to efficiently underwrite and deliver loans online in minutes. Similar to current marketplace lending models, the loans will be issued through a partner bank and then packaged for sale in the capital markets. Small business lending is a solid value add to Square's existing merchant acquiring program, and could represent a strategic and profitable new business line.  Increasingly, merchant services companies are looking at new avenues to deepen customer relationships and offer a suite of business services that go beyond mere payment processing. Several companies currently offer, or are considering, merchant financing programs: PayPal offers the PayPal Working Capital product, WorldPay UK recently launched a cash advance product, and Amex is contemplating a merchant lending program. Small business merchant lending is not without risks, particularly for companies like Square that are seeking to capitalize on a marketplace lending construct as the sector faces regulatory and credit headwinds with a negative impact to valuation.
Apple is reportedly working on a fingerprint enabled payment authentication service that will extend beyond mobile apps to websites. The service will be available to shoppers using the Safari browser on models of iPhones and iPads that possess Apple's TouchID fingerprint technology. According to media reports, the new service could be in market by the holiday season this year and an announcement could be made mid-year. Apple's new payment service would directly compete with PayPal's One Touch (currently used by about 50% of the top 500 online retailers), but would most likely render a more elegant customer experience. Mobile commerce is becoming increasingly important but also faces high abandon rates due to customer frustration with entering card and shipping data on small phone screens. Holiday season data from 2015 underscores the importance of mobile commerce. According to comScore, mobile commerce represented 18% of all digital sales in November / December 2015 (up from 13% in 2014), and about $12.4B was spent through smartphones and tablets up 59% from the same period in 2014. Apple continues to stake a wider and deeper space within the rapidly evolving digital commerce sector.
Starbucks is launching a Visa prepaid card with Chase that will award points for use at Starbucks as well as other merchants. While details are unavailable, the card will most likely provide points at a higher multiple when the card is used at Starbucks vs. other retailers, as is currently the case with other store cards. Starbucks is positioning the card as a loyalty play and one that allows customers to accelerate their point earnings to better align with its restructured loyalty program that focuses on revenue vs. frequency of visit. The card will not carry a monthly or a reload fee, but Starbucks could possibly be generating some interchange earnings based on how the deal with Chase is constructed.
GoCardless, a UK based Fintech company, raised $13MM bring its total funding to $25MM.  The company will be using the new capital to expand its sales and marketing infrastructure and to grow internationally. GoCardless operates a direct debit based payments platform catering to subscription based and recurring billing businesses. The value proposition is built on direct bank to bank transfers from consumer to business and offers an alternative to card based payments that have inherent challenges (eg. expired cards, lost cards) and higher card not present fees.  GoCardless has about 16,000 merchants processing about GBP 1B, and operates in the UK, France, and Germany, and rapidly moving to Spain, Sweden, and the Netherlands.  The company has built an AML, compliance, and risk management framework coupled with a network of country-level banking relationships in Europe. GoCardless was established in 2011 and started out as a group payments company.
The National Retail Federation (NRF) is asking the Fed to revisit debit card interchange with a view to decreasing the cap established under the Dodd-Frank regulatory reform. According to the NRF, the current cap of 21 cents plus 1 cent plus 0.05% of the transaction amount, which equates to about 24 cents for an average transaction of $40, is too high given issuer costs and the changes to the issuer-merchant liability framework driven by EMV implementation. The NRF is asking the Fed to eliminate the 0.05% of the transaction value component of the fee. Early days, and hard to tell where this goes but banks have already given up a tremendous amount of fee income, consumers have lost debit rewards, and have gained nothing in terms of lower prices.