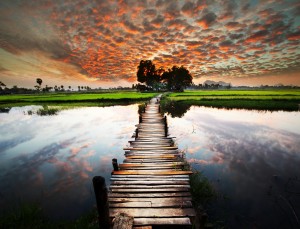 Samsung Pay launched an invitation only beta in the U.S. in advance of its rollout on September 28. The beta is open to consumers with a Samsung Galaxy S6, Galaxy S6 edge, Galaxy S6 edge+ or Galaxy Note 5, a valid Samsung account and service through AT&T, Sprint, T-Mobile and US Cellular. Bank of America and US Bank are participating in the pilot along with Visa and MasterCard. Samsung Pay is expected to have broad merchant acceptance (works with NFC and mag stripe terminals) but will need to gain consumer and bank adoption. A potential complication is telecom carrier involvement. Verizon is currently "evaluating" Samsung Pay, and it is unclear if it will support Samsung Pay at launch.  Notwithstanding Verizon issues, initial reports from pilot participants are positive.
Fidelity Investments is reportedly evaluating options related to its Bank of America / American Express co-brand credit card. The card is issued by Bank of America with American Express as the network and with a 2% cash back offer is viewed as one of most attractive cards on the market. According to industry reports, both the issuer and the network could be replaced and/or Fidelity could stay with the existing arrangement. There is considerable industry speculation on the fate of this program and its impact to American Express with parallels being drawn to the recent Costco loss. On the one hand, this points to the growing importance of premium co-brand deals and their coveted position within the industry.  However, in this specific case we think market reaction may be overdone. While a prestige win for any issuer or network, the economics of this program may not be as robust as envisaged. We can also not rule out the fact that Fidelity could look at a direct co-brand card with American Express (like Charles Schwab).
Visa announced continued growth of its Visa Checkout service with the addition of 33 more merchants in the U.S., Canada, Australia and Colombia as well as new issuers in China and the United Arab Emirates. Visa Checkout allows consumers to securely store their shipping and payments data in a virtual wallet and conduct one-click digital commerce at merchant sites just by entering their user name and password. Visa Checkout was launched about a year ago and has 6MM users and 250,000 merchants. The service is supported by 330 financial institutions and is available in 16 countries. Increasingly we are seeing a strong focus from a variety of companies on simplifying digital commerce both at the consumer and merchant end. This continues to be a work in process.
PayPal has expanded its One Touch instant checkout service to 13 new international markets that includes several European countries and Australia. One Touch had previously been available in the U.S., U.K. and Canada. Along with the international expansion, PayPal has provisioned One Touch across its entire U.S. customer base. As with other solutions that seek to simplify digital shopping (think Checkout and Buy buttons), One Touch requires a single log-in to PayPal and provides access across different applications without the need for additional authentication. The process is merchant friendly as PayPal automatically provides the functionality and merchants do not have to make integration investments. Not surprisingly, ease and convenience drive sales and merchants are reporting a 50% increase in conversion rates.
iZettle announced a lending program, iZettle Advance for its small business merchant customers (similar to Square Capital and PayPal Working Capital). iZettle will use merchant sales and other data to ascertain credit risk and charge a flat fee equivalent to 10% – 15% per advance. Repayments will be made by deducting amounts due from merchant settlements. The launch of the lending program coincides with iZettle's Series D round where it raised $67MM from existing investors including American Express and Intel Capital. The latest funding values iZettle at $500MM. iZettle operates in nine European countries, as well as Brazil and Mexico and has plans to enter the U.S. We think small business merchant lending is an attractive opportunity – case in point, Square has financed $100MM for 20,000 merchants and PayPal has loaned $500MM to 40,000 merchants.