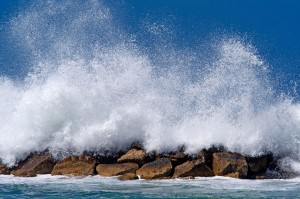 PayPal announced the acquisition of Modest, a mobile commerce company that allows businesses to create their own app or integrate their stores within existing apps. Additionally, Modest provides technology for businesses to add 'Buy' buttons akin to Pintrest's 'Buyable Pins.' PayPal is calling this new category of shopping "contextual commerce" and sees this as the next frontier in making commerce simpler, easier and seamless through leverage of data and circumstance. According to company reports, Modest will be integrated within Braintree's platform. This is PayPal's first acquisition as a public company and points to an early harbinger of things to come. We see PayPal moving deeper into digital and mobile commerce and adding value through tighter integration of the merchant and consumer point of interaction. Terms of the deal were not disclosed.
SNL Financial reports that credit card yields rose in July for all major issuers (except Citi and Amex) while delinquencies were mixed and loss rates declined for most issuers. According to master trust data, the net yield for major issuers was 16.91% (up from 16.89% in June), 30+ day delinquency was sub 2% (Capital One ticked up to 2.07% from 2.05%) and loss rates trended below 3% (Bank of America rose to 2.67%, up 5 bps from June).  Given the continued stable credit risk environment there is room to tradeoff some losses for asset growth, particularly as credit demand strengthens. We would reiterate that this is an opportune time for regional and community banks to re-examine their credit card business strategy. Revolving credit balances are up by about $16.6B YTD June.
The Reserve Bank of India has granted 11 companies a license to establish 'payments banks'. The list of companies is dominated by telecom and technology firms and also includes ventures owned by large Indian business conglomerates. Some well-known names include Vodafone, Airtel and PayTM. The new payments banks will take deposits (up to $1,532), issue debit cards and participate in the payments industry working largely through mobile and digital channels. They will however not be involved in lending. This is a significant move by the central bank in opening up India's banking sector, accelerating electronic payments and driving financial inclusion – currently about 50% of the Indian population is unbanked. We are reminded of the Mexican government's efforts to drive 'bancaraisation' by granting banking licenses to retailers and then more recently the development of 'corresponsal' and 'niche banking' enterprises. Mexico has one of the lowest levels of banking penetration, low branch density and a relatively small card acceptance merchant network.
First Tech Credit Union and MasterCard announced a facial recognition and fingerprint scan biometrics test. According to company reports, over 200 employees of First Tech Credit Union will be participating in the pilot and using biometric technology to authenticate payment transactions. They will be using a smartphone app to make virtual donations to the Children's Miracle Network and authenticating the transaction via facial recognition or a fingerprint. Industry observers and analysts have dubbed facial recognition biometric authentication as 'Selfie Pay.'  (We first talked of MasterCard's facial recognition technology in a blog post in early July and biometric authentication in general in late June). We remain bullish on biometrics and believe we are at an early point in the transition from PINs and passwords.
Sky News reported that Visa Inc. is in talks with Visa Europe about a potential acquisition to the tune of $21B. The price tag is higher than what the investment community was expecting and will prove to be windfall for Visa Europe's banks. On the flip, Visa will become a more formidable global payments player. Europe continues to have a patchwork of domestic country-based payments schemes and Visa could potentially drive some consolidation in turn increasing payment volumes and revenue. Additionally, Visa Europe banks could end up paying higher fees to Visa which would be revenue positive. Finally, there is the opportunity for Visa to import newer payments technology (particularly in mobile and security) from Europe. More to come here.
American Express introduced a 'Serve Cash Back' prepaid debit account option that provides customers a 1% cash back on their eligible purchases. The Serve product acts like a virtual checking account with direct salary transfer and debit access for cash and purchases. The 1% cash back is the first meaningful debit / prepaid rewards offering and is competitively well positioned despite the $5.95 monthly account fee. According to American Express, cardholders could earn $400 back based on $41,631 in national average annual spending as calculated by the Bureau of Labor Statistics. We think American Express just raised the stakes for banks that offer virtual deposit and transaction accounts with Visa / MasterCard prepaid cards.
Square rolled out a Square Cash app for the Apple Watch that supports P2P transfers as well as payments to businesses. Users can pay contacts and billers by simply tapping their watch – a unique aspect of the watch app is the ability to recognize and make payments to contacts that are in close proximity. Users can also respond to payment requests (friends / billers) by tapping 'Pay.' While the Apple Watch has a number of financial apps, the Square Cash app is the first one that enables money transfers. With Square Cash P2P payments are free, while businesses are charged 1.9%.
Ali Raza is a Principal and Payments lead at CCG Catalyst. Follow CCG Catalyst on Twitter and LinkedIn.