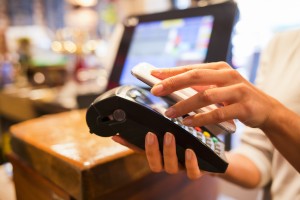 ValueAct Capital Management has invested about $1B in American Express – the latest example of an activist investor taking a stake in an 'underperforming' company to drive change. ValueAct's investment represents less than 5% of the value of American Express, and it is presently unclear what ValueAct's long-term objectives are. ValueAct has historically focused on strong, high potential companies and prefers to work behind the scenes on influencing change. American Express has been under pressure due to a series of events (loss of Costco, slower spending growth, long-term revenue target risk, lack of a robust succession plan) and its stock is down 20% this year. Investors were cheered on by ValueAct's move and sent the stock up over 6% giving American Express a market cap of $80B at Friday's close – we will be watching for developments here. We like American Express given its strong position in T&E, its global footprint, its business mix and business model (issuer, acquirer, and network), and its reputation as a premier brand.
The latest Wells Fargo/Gallup small business survey reveals that businesses are unprepared for the upcoming EMV liability shift. Of businesses that accept payment cards at the POS, 51% indicated that they were unaware of the October 1 liability shift date, with only 31% having EMV acceptance terminals in place. Interestingly, businesses are split on the value of EMV cards and their role in reducing fraud. 42% of survey respondents believe that EMV cards will positively impact fraud while 42% believe that it will not. Given that the October 1 date is just around the corner, these survey results provide a relatively bleak picture of EMV acceptance. Developments on the issuing side have also been sluggish. The Payment Security Task Force, which represents the major card issuers and several large retail chains, says that among the eight largest banks, about 63% percent of their credit and debit cards will be EMV enabled by the end of this year, and increasing to 98% by the end of 2017. Despite ongoing card security concerns and the looming October 1 deadline, the slow pace of EMV issuance and acceptance highlights the challenges of large scale transformation in the payments industry. We believe banks that have not prioritized the conversion of their card base are exposing themselves to undue risk. We would say the same thing about merchants that have not moved forward with upgrading their terminal infrastructure.
Visa announced the opening of a new technology development center in India to accelerate digital commerce (to be followed by one in the U.S. and Singapore). Additionally, Visa announced the launch of mVisa, a new mobile payment service that will be tested this summer with 20,000 merchants in Bangalore and with customers of Axis Bank, HDFC Bank, ICICI Bank, and SBI (State Bank of India). mVisa will allow customers to 'push' payments to merchants (in-store and online), pay bills, and make P2P transfers. To use, mVisa customers will download the mVisa app to their smart phone and link a Visa payment card.  All transactions will be handled by Visa's global network, VisaNet.
Samsung is introducing a new payment service linked to its Smart TV. The service will cater to in-app gaming purchases (seven games are now available), and consumers will be able to pay by a credit card, debit card, or PayPal, through effectively three simple steps after the initial registration. Samsung mobile device users will be able to transfer their Samsung account information and payment credentials seamlessly. As part of this new payment service, Samsung is introducing a 'Secure Keyboard' which is being billed as the "world's first secure virtual keyboard and input mechanism on a TV." This virtual keyboard will allow users to enter their payment data and PayPal password. According to company information, Samsung Smart TV payment service will initially be offered in 32 countries on select 2014 and 2015 Samsung Smart TVs. Nice ecosystem play by Samsung given its dominant position in the worldwide smart TV market and the upcoming Samsung Pay service.
Apple added another 46 U.S. banks and credit unions to its Apple Pay service bringing the total number of financial intuitions to over 425. While this speaks to solid momentum within the financial institution sector (as well as the issuing side given the cards these institutions bring), there are increased rumblings about low usage and falloff in transactions. This is coming to light by surveys as well as our conversations with banks. Data from the most recent PYMNTS.com and InfoScout Apple Pay Adoption Tracker shows that in March, 15.1% of users surveyed had used Apple Pay, but in June, that number dropped to 13.1%. According to Business Intelligence, aggregate survey data shows Apple Pay adoption among iPhone 6 and iPhone 6 Plus users is averaging about 15%. The acceptance side is partly to blame as it remains in an 'emergent' state although on one of the recent earnings calls, Apple executives talked of plans to grow to 1.5MM acceptance locations by the year's end. More importantly, the slow uptake points to the fundamental issue of changing ingrained consumer habits (card payments work), the lack of a value proposition that goes beyond payments, and the difficulties of transforming a highly entrenched payments infrastructure (payments in the U.S. work). We think Apple Pay and other mobile payments programs will eventually scale up and succeed, but it will take more time than we had all expected. Also, the solution set will need to encompass more value for all constituents. This value must extend beyond payments.
Ali Raza is a Principal and Payments lead at CCG Catalyst. Follow CCG Catalyst on Twitter and LinkedIn.