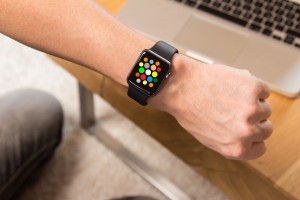 Euronet acquired XE, a leading provider of digital foreign exchange data for $60MM, 640,000 Euronet shares and an undisclosed amount of cash. XE is a major player in currency information with its websites garnering 1.6 billion page views from 200 million unique visitors per year. Additionally, XE operates an international money transfer business through an outsourced service contract. This acquisition is highly strategic and continues to strengthen Euronet's position in global remittances by adding new subscription based foreign exchange and currency information services, robust online and digital capabilities, as well as providing a solid base of new customers – surveys indicate that about 49% of XE's 200 million visitors are interested in conducting a payment transaction. This is the second prominent transaction in the international money transfer space in recent weeks (after PayPal / Xoom) and underscores the importance and attractiveness of this $600B market despite entrenched players and regulatory issues. Plenty more opportunity here, and we expect more momentum as well as deeper leverage of online, digital and mobile.
Apple has reportedly filed a patent for a P2P payments service that relies on NFC and Bluetooth technology to enable direct payments between iPhone's (and possibly Apple Watches). The P2P space is rife with activity and the general industry chatter is level is high. While some are skeptical of P2P payments scaling up given limited applications and an uncertain history of successes, the 800MM+ iTunes accounts, resident credit card information and Apple's foray into payments creates some interesting possibilities.  More to come here.
American Express launched Amex Express Checkout to expedite and simplify online purchases as well as improve the user experience. Shoppers will see the Amex Express Checkout button at participating e-commerce sites and be able to log in to their American Express account directly from a merchants website and automatically pre-fill shipping and payment data. Currently, this one-click shopping feature is available at a few select merchants including Burberry, Ticketmaster, Warby Parker, Ledbury, WSJ and Newegg. Amex is providing a $10 credit per merchant to drive adoption and usage. Frictionless shopping is the rage with a proliferation of checkout and buy buttons and for good reason.  According to BI Intelligence, online shopping cart conversion rates for Visa Checkout and PayPal are 60%+ vs. 41% for traditional checkout customers.
The Consumer Financial Protection Bureau (CFPB) has provided guiding principles for companies developing faster payments systems. The CFPB wants to ensure that any new payment systems are secure, transparent, accessible, and affordable to consumers and that they have strong privacy, fraud and error resolution protections. Additionally, the CFPB has discussed guidance related to information requirements and funds availability. According to CFPB Director Richard Cordray, "companies developing new financial technologies should be building systems from the outset with consumer protections in mind." The CFPB guidance is timely given that various parties including the Fed are examining faster payments in the U.S.
The Federal Reserve's latest G.19 report indicates steady growth in consumer credit in May. Total borrowings grew to $3.4T, an increase of 5.75% on a seasonally adjusted annual basis. Revolving credit (consisting mostly of credit card debt) increased to $901B growing by $1.6B in May. Revolving credit is now at its highest level since February 2010. Complementing the expansion in credit, the Commerce Department reported strong consumer spend in May – up by $105.9B. Are consumers starting to spend and revolve again?
Ali Raza is a Principal and Payments lead at CCG Catalyst. Follow CCG Catalyst on Twitter and LinkedIn.