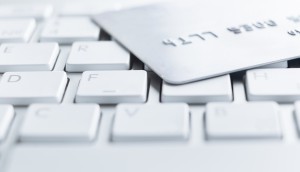 MasterCard is testing facial recognition software for online purchases as part of its broader push into payments security and biometrics that includes voice and fingerprints. The smartphone app test is being conducted across 500 users in the U.S., and involves the payee holding up the phone as if taking a selfie and blinking to approve a transaction. While payments security experts generally like biometrics, the prevailing view is that facial recognition needs to be complemented by another authentication routine. Facial recognition has been tested by Google and Alibaba but has not been rolled out commercially.
PayPal announced plans to acquire Xoom, an online and mobile international remittance company, for $890MM. The transaction is being viewed positively (despite a relatively rich valuation for Xoom) as it gets PayPal into international money transfers, provides a scalable platform, adds new customers, and opens up new international geographies. Nice move by PayPal pre-spin – international P2P and business transfers represent a large and profitable market and provide solid adjacent growth opportunities. Will this create pressure for payments networks?
Citi is testing blockchains, distributed ledgers and digital currency with applications in cross-border payments and trade. According to Citi Innovation Labs, three systems within Citi have deployed blockchain distributed ledger technology (in test mode) and a digital currency codenamed 'Citicoin' is being mined.   As we have maintained, there is steady and growing interest from large institutional players in blockchain technology and crypto-currency, and it's not surprising that Citi has taken a shine to it given its vast international trade and correspondent relationships. 'Citicoin' does have a nice ring to it!
Square launched Square Payroll: software for businesses to manage and pay salaries and taxes for employees. Given Square's focus on serving the needs of small businesses holistically (vs. providing only card acceptance services), Square Payroll fits well with Square Cash and Square Capital. We are reminded of a financial services organization in Central America that built a great SMB franchise around credit card issuing, merchant acquiring, banking, cash management, and lending, and as a result commanded a very attractive valuation. No reason why U.S. banks cannot integrate their small business banking and lending with direct merchant acquiring and other services (payroll, accounting, inventory, etc.). Plenty of profitable opportunities here, but it needs to be a strategic priority.
Facebook Messenger goes national with its P2P service. About a month after announcing the rollout of its P2P service in NYC, Facebook Messenger's P2P ability is now available across the U.S. and can handle payments from one checking account to another. The solution is elegant and simple and allows for payments to be sent within conversations and group chats. For now, debit cards are used as the funding source and payments are not 'instant' – they will take a few days to clear and settle. P2P and faster payments continue to garner strong industry attention. Can banks play a role in 'instant' settlement and credits?
Ali Raza is a Principal and Payments lead at CCG Catalyst. Follow CCG Catalyst on Twitter and LinkedIn.