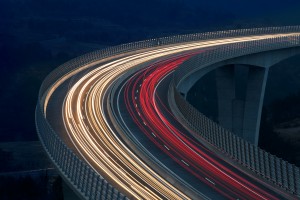 PayPal finally went public with shares trading on the Nasdaq under the stock ticker "PYPL".   This is a long-awaited spilt from eBay and should provide the company much needed independence and currency to purse a broad payments agenda. PayPal has traditionally been strong in online payments and is rapidly moving into adjacent areas including mobile and P2P as well as strengthening its position in international markets. Having said that, getting closer to the physical POS remains a challenge, but it is one we think PayPal will be heavily focused on as well as the overall digitization of payments. Lending both to consumers and merchants is another area where we think PayPal has under-leveraged opportunity.   According to industry reports, PayPal processed $235B in payments volume last year, generated revenues of $8B and holds about 170MM customer accounts. The market provided a welcome boost to PayPal on its debut with shares rising over 5% and overall investor sentiment remains bullish providing the company with a market cap of $45B at the end of the first week. This valuation puts PayPal significantly ahead of other more established payments services companies and reflects its unique business model and assets.   The flip side of the coin is PayPal's reliance on the international payments networks and the ACH to move traffic which could end up as a future vulnerability.
First Data filed to go public about eight years after KKR took it private in a $26B deal. While the timing of the IPO is unclear as is the size, the company could be listed by year end with an offering of $1B+. The WSJ estimates the IPO value at about $40B including debt. This is based on EBITDA multiples from comparable payments companies. According to Q1 2015 company filings First Data generated consolidated revenue of $2.7B and adjusted EBITDA of 563MM. This IPO will be closely watched.
Visa reported solid fiscal Q3 2015 financial results with adjusted quarterly earnings of $1.8B (an increase of 33% over the prior year) excluding the revaluation of the Visa Europe put option. According to company financial reports, net operating revenue for the quarter was $3.5B driven by growth in service, data processing and international transaction revenues. During the third quarter, Visa handled $1.8T in total payments volume (up 8.9% in constant dollar terms) and 27B transactions. The US region continues to be of significant importance (despite the growth in electronic payments in emerging markets) representing 44% of volume and 53% of transactions. US growth was robust with credit volume up 11.3% and debit up 5.5% for a total quarterly growth rate of 7.9% in constant dollar terms. Visa Inc. also indicated that it was pursuing discussions with Visa Europe and would have an update during the Q4 earnings call. Overall, investors liked what they saw from Visa sending the stock to $74.80 at the end of the week giving the company a market cap of almost $182B. We think Visa represents a key bellwether for the state of global payments and remain optimistic about the overall direction of the card and payments industry as well as its profit potential.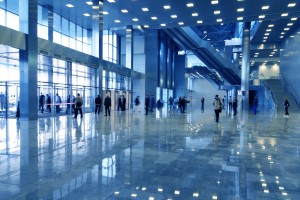 Wells Fargo announced the formation of an Innovation Group that will work across the enterprise to ensure competitive leadership in products and technologies as the financial services industry rapidly transforms. According to a company press release, the Innovation Group will be focused on five core areas: R&D, innovation strategies, payment strategies, design and delivery, and analytics. The Innovation Group should complement Wells Fargo's Startup Accelerator nicely – the Accelerator is focused on mentoring early stage companies. We are increasingly seeing the large banks proactively address the issues of technology driven market disruption and disintermediation through the establishment of innovation and venture arms as well as accelerators designed to bring fintech closer to banks. This is being brought about through strategic investments, partnerships and alliances. Case in point, Capital One recently added a former PayPal executive to its Ventures team and earlier this month acquired Monsoon, a mobile development firm. Against this backdrop community banks need to prioritize their own innovation and digital transformation strategy and plan. The risks of staying on the sidelines are too great.
Moneris reported that Canadian consumer spending rose by about 6% in Q2 on a year-over-year basis – the third consecutive quarter of gains. Credit card spending increased by 8% and debit by 3% over the same quarter last year. As a point of reference, US consumer spend rose by 0.9% in May and 0.1% in April with credit card volume growth averaging 2.7% per month in Q2 while debit contracted by about 1%.
MCX is getting ready to launch its mobile payments app CurrentC sometime in Q3 according to Bloomberg Business. If MCX does indeed succeed in bringing a mobile payments solution to market (after several challenges and delays) it will be joining a crowded field of established and semi established players: Apple, Google and Samsung (and possibly PayPal). Additionally, the incumbents have been working on broadening their solution set and enhancing value while MCX is narrowly focused on retail private label credit cards and faces possible retailer defections which in turn could erode the acceptance base. We'll continue to watch for developments in this space.
Vodafone Group PLC and MTN Group Ltd. are planning to allow customers in East and Central Africa to send money to each other ushering in mobile payments interoperability between telecom networks.  This is an important development and will expand the overall mobile payments market as well as positively impact financial inclusion. In addition to intra region mobile money transfers, the telecom companies are expecting to capitalize on the $48B African remittance market. To date, Kenya's M-Pesa is the most prominent mobile money service in Africa having been launched by Safaricom in 2007.
Starbucks commented on its Q3 earnings call that it is now processing about nine million mobile payment transactions per week representing 20% of all in-store purchases. Starbucks is also getting ready to launch its Mobile Order & Pay service nationally after successfully piloting it Seattle and Portland. Starbucks is clearly doing well with its mobile payments program and has not been shy in publicizing the numbers.  Apple on the other hand has been low key with Apple Pay transactional data suggesting that ramp up has been slow. On a recent earnings call, Apple Pay executives discussed the expansion of the acceptance network (on track to grow to 1.5MM locations by end 2015) vs. number of transactions or dollars handled.   From an infrastructure perspective the growth of the Apple Pay merchant network is welcome news as the acceptance side has lagged since inception of the service.
Square has reportedly filed confidentially to explore an IPO. According to industry analysts, the IPO could take place this year. Square has expanded its service set considerably since it pioneered mobile card acceptance in 2009, becoming a full-fledged business services and payments company offering lending, payroll and P2P transfers. This IPO should attract a great deal of market interest.
Ali Raza is a Principal and Payments lead at CCG Catalyst. Follow CCG Catalyst on Twitter and LinkedIn.