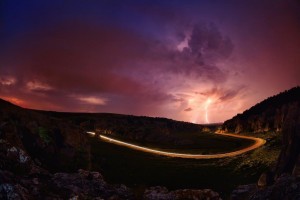 Samsung announced that its mobile payment service Samsung Pay will be available in the U.S. starting September 28. Samsung Pay will be preloaded on Samsung's newest smartphones, the Galaxy S6 Edge+ and Note5 and will support both bankcards and private label. The major payments networks, American Express, MasterCard and Visa have signaled their participation along with the large credit card issuers and Synchrony Financial. Samsung Pay will work with existing mag stripe merchant terminals as well as NFC, and also support bar code scanning technology – this gives Samsung Pay an acceptance edge over Apple Pay that is only compatible with NFC terminals. While details of Samsung's revenue model are unclear as there is currently no bank fee, industry analysts believe that the focus will be more on merchant offers and loyalty and the development of a commerce platform. Banks will need to re-consider their mobile payments strategy to include Samsung Pay given that Samsung has a 28% share of U.S. smartphones.
Rite Aid announced that it will start accepting Apple Pay from August 15 and Android Pay (when it is available). This is a significant departure for Rite Aid that had previously indicated that it would accept Apple Pay only to withdraw, given its contractual obligations with MCX. According to industry reports, the MCX contract exclusivity has expired and Rite Aid is now free to sign up with other mobile payments services. It should be noted that Best Buy, another MCX merchant, had previously left to join the Apple Pay camp. Rite Aid operates 4600 stores across 31 states and should help in growing Apple Pay's acceptance base.
American Express announced that it will be adding its U.S. corporate cards to Apple Pay becoming the first corporate card issuer to support mobile payments. This move should further the digital payments agenda for businesses that use Amex corporate cards as it will allow cardholders to make contactless and mobile payments at participating merchants. Amex small business cards have been participating in Apple Pay since the mobile payments service was launched in October last year.
MCX is reportedly getting ready to conduct a public pilot of its mobile payments app CurrrentC with a set of retailers and restaurants in Columbus, Ohio in a few weeks. This follows tests that MCX has been running with employees of Target, one of its large merchant partners. In related news MCX will not launch broadly this year as had been originally planned. MCX supports gift cards, retailer private label cards and DDA direct debits.
Visa has indicated that it will soon start research into bitcoin and blockchain technology at its innovation labs in the U.S., India and Singapore. According to Visa's EVP of technology, "India will soon have teams that will jointly work with our two research labs in US and Singapore in studying the many aspects of blockchain." Visa is considering partnerships with Infosys and Tata Consultancy to support bitcoin-related projects.
PayPal and the U.S. Department of Commerce are collaborating to provide better data to U.S. businesses to drive more effective decision-making particularly in the realm of exports and overseas expansion. This collaboration is organized as a Working Group under the Commerce Data Advisory Council (CDAC), a Federal Advisory Council whose mission is to provide advice and recommendations to Secretary Penny Pritzker and Federal government leaders. This is an interesting example of the government sector leveraging private enterprise to enable business growth and international expansion.    While this initiative is at an early stage, the combination of PayPal's payments data combined with the Commerce Department's economic and country data can help businesses identify targeted opportunities abroad.
Ali Raza is a Principal and Payments lead at CCG Catalyst. Follow CCG Catalyst on Twitter and LinkedIn.