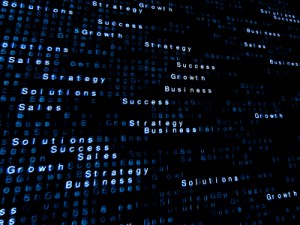 ING Bank (Netherlands) is introducing voice-activated payments as an extension of its mobile banking app. Presently, about 100,000 customers use the avatar in the mobile app, called Inge, to perform routine banking tasks – the bank will be extending this capability to payments initiation enabling customers to use voice as an authentication element instead of passwords and PINs. Inge is the Dutch equivalent of Nuance Communication's Nina, a virtual assistant that delivers a conversational experience to customers. We see this as great leverage of biometric technology to provide a highly convenient and intuitive, yet secure payments solution. This is clearly a foreshadowing of things to come!
MasterCard reported Q2 2015 net income of $965MM (excluding a special item) up 4% vs. Q2 2014.   According to company financial reports, net revenue was $2.4B up 1% compared to the same period last year – adjusting for FX impact net revenue increased 7%. Earnings were principally driven by solid double digit gains in cross-border volumes (up 17%), gross dollar volume of $1.1T on local currency basis (up 13%), and 12B processed transactions (up 13%). Total purchase volume for the 2nd quarter was $841B which corresponded to 14.7B transactions. The U.S. region represented about 37% of purchase volume followed by APMEA at 28% and Europe at 26%. While U.S. region purchase volume growth was strong at 7.1% it was eclipsed by 15%+ growth rates in other regions – Canada and Latin America were particularly strong at 19.1% and 17.9%. Credit continues to lead with about 68% share of total global purchase volume, although the importance of debit is reflected in its 50% share of purchase transactions. The U.S. region represents 29% of total credit purchase volume and 53% of total debit purchase volume up 6.4% and 8% respectively. MasterCard's strong focus on international and emerging markets is underscored by share gains notably debit which increased almost 27%. Investors generally liked what they saw from MasterCard sending the stock up $4 to $98. As with Visa, we think MasterCard represents a key guide post for the state of global payments and remain optimistic about the overall direction of the card and payments industry as well as its profit potential. MasterCard has a market cap of about $110B.
Stripe announced new funding valuing the company at $5B as well as a partnership with Visa. The new funding came from Visa, American Express, Sequoia Capital, and others, and is believed to be less than $100MM. The partnership with Visa is perhaps more significant in that Visa will be leveraging Stripe for a range of digital payments initiatives including "buy buttons." It is worth mentioning that Stripe recently worked with American Express to develop buy buttons for online merchants. Stripe competes with Braintree (owned by PayPal) and the partnership is possibly an offensive move by Visa as it increasingly sees PayPal as a disruptive force. Stripe was founded five years ago and offers payment acceptance and other services for small- and medium-sized online businesses.
ShopKeep raised $60MM in Series D funding from Activant Capital with support from existing investors bringing its total funding to date to $97MM. ShopKeep, which started out as a tablet based POS system for small businesses, has now evolved to an operating platform offering customer marketing, inventory and staff management, reporting, and analytics. It has successfully leveraged its understanding of small businesses to develop a robust solution set that goes beyond payments acceptance. We think there is a lesson here for banks that have exited the merchant acquiring business. Shokeep currently works with 18,000 businesses and processed over $6B in payments over the last year.
National Australia Bank has established an "innovation fund" that plans to invest $50MM over three years in domestic and international startups to enhance the bank's product development program. The fund will be managed out of NAB Ventures that will be seeking equity investments and partnerships in mobile platforms, payments, and data analytics companies and will be run of NAB Labs an innovation hub.  This is yet another example of large money center banks actively investing in and incubating early-stage fintech companies to drive their own internal innovation agenda and digital transformation journey. These institutions view the fintech sector as 'enabling,' are focused on embracing change and playing offense as much as defense.
Ali Raza is a Principal and Payments lead at CCG Catalyst. Follow CCG Catalyst on Twitter and LinkedIn.