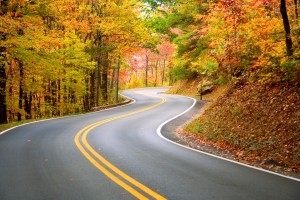 PayPal reported that it has entered into agreement with Macy's Inc. (which includes Macy's, Bloomingdale's, Macy's Backstage and Bloomingdale's Outlet stores) to enable PayPal as a payment option at an enterprise level and across channels – in-store, online and mobile. Customers making in-store payments will be able to use the Payment Code on the PayPal app and checkout by scanning a QR code on their smartphone. For online and mobile purchases, customers that opt in will be able to use PayPal's One Touch functionality. While PayPal has been focused on expanding functionality to in-store payments for some time, the Macy's deal is significant in that it takes an omni-channel view, and provides a holistic and convenient customer experience principally built around its app. We would expect to see more such arrangements with large high visibility retailers and the extension of underlying payment options to private label cards. Additionally, we think the automatic provisioning of discount coupons and loyalty offers is a logical next step. Perhaps most interesting from an industry perspective is the ongoing shift in consumer facing POS brands – in addition to the network brands, consumers are now increasingly seeing PayPal, Apple Pay, etc.
Barclays is introducing mobile payments via NFC enabled Android phones in the UK using its own proprietary app. The service is expected to start month next allowing customers to use their phone for contactless payments at 300,000+ locations as well as the London transportation network. While Barclays has indicated that it will be joining Apple Pay, it has yet to do so, and appears to be going it alone with its mobile payments program. In addition to payments functionality, the Barclays mobile app also provides for the ability to offer instant card replacement allowing for lost / stolen cards to be replaced and provisioned in real-time. This is being billed as a "market-first" feature and is a great example of technical innovation with meaningful customer utility.  Customers will not have to wait for a replacement card to arrive in the mail but can get one instantaneously and continue using it.   Regulatory, compliance and risk issues aside, we think the ability for a customer to apply for a credit, debit or prepaid card and have it approved / provisioned in real-time within a mobile wallet can be 'Wow' moment.
Goldman Sachs, Chase, Credit Suisse, Barclays, Commonwealth Bank of Australia, State Street, RBS, BBVA and UBS have signaled new and renewed interest in the Bitcoin infrastructure. They are planning to work on developing common standards for blockchain technology along with R3CEV, a New York based start-up. According to the Financial Times, the nine banks are "looking to channel data, ideas, and financial backing" to R3CEV including contributing several million dollars in seed funding towards an upcoming Series A round. In related digital currency developments, the Commodity Futures Trading Commission (CFTC) has recently classified bitcoin as a commodity similar to oil and gold.
Visa, Inc. introduced a new specification for the use of biometrics with EMV card transactions. The specification can enable palm, voice, iris or facial biometrics as an authentication element when conducting an EMV transaction. The biometric element is stored on the chip and can be validated on the card itself and / or an institution can validate within its own secure environment. This is similar to PIN validation on the chip, except that with biometrics this would be considered a far superior operating environment. Since biometrics are viewed as a more secure and convenient alternative to PINs and passwords, the new Visa specification could have broad appeal especially as it is based on open standards and can be integrated with all EMV cards currently in circulation. Visa is working with Absa Bank in South Africa to conduct a proof of concept test where customers will use fingerprints vs. PINs to access ATMs.
Braintreee announced that it is trending to $50B in processed payments this year. This is up from about $12B in payments volume when PayPal acquired Braintree in 2013. According to industry reports, Braintree's volume is higher than that of Square and Stripe, and at $50B would make it the 11th largest bankcard acquirer in the country. Braintree handles back end payment processing for several well-known digital brands, and with 154MM cards on file and operations in 46 markets is quite the force. While fintech companies are generally viewed as disruptive forces reshaping the banking industry, we would submit that they also pose disintermediation risk to incumbent payments firms especially in the digital sector.
The Canadian Payments Association (CPA) announced that it is establishing a 'modernization' vision geared to improving the country's clearing and settlement infrastructure and framework. The underlying basis of this vision is a set of research completed by the CPA and the Bank of Canada that provides guidance for additional work in three areas:  functionality and value added services; accessibility and new market entrants; faster payments (in the Canadian context). Given macro trends that are re-shaping the financial services and payments industry, several governments around the world are engaged in similar initiatives – Fed's Payments Improvements (Faster Payments and Secure Payments), UK Faster Payments, Australia's New Payments Platform, etc. (The CPA's research paper, 'Public Policy Objectives and the Next Generation of CPA Systems: An Analytical Framework' was released earlier this month.)
SNL Financial reports that credit card yields declined in August for all major issuers (except Citi) while delinquencies were flat or declined, and loss rates rose for most issuers. According to master trust data, the net yield for major issuers was 16.55% (down from 16.91% in July), 30+ day delinquency was 1.39% (Capital One ticked up to 2.10% from 2.07%), and loss rates increased to 2.00% from 1.91% in July (Citi rose 22 bps to 2.55%).  While there is some seasonality in the numbers, results are trending in-line and generally stable to positive on a YTD basis with net yield up 126 bps from 15.29% in January. We would continue to reiterate that the credit card issuing business is healthy and profitable. Revolving credit balances are up by about $24.6B YTD July.
Ali Raza is a Principal and Payments lead at CCG Catalyst. Follow CCG Catalyst on Twitter and LinkedIn.