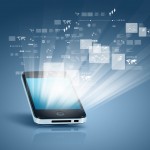 U.K.-based Juniper Research study claimed that mobile network operators will generate an additional $700 million annually by 2020 from universal log-in and mobile identity services from a base of just $20 million this year.
The new research, "Mobile Identity, Authentication & Tokenization 2015-2020," found online engagement increasingly exposed password limitations, especially at financial institutions. With consumers using the same password for multiple sites, the scale of data theft has risen dramatically, with an average of 500,000 records exposed per breach.
Meanwhile, the estimated worldwide data breaches will rise from about 6,000 this year to more than 16,000 by 2020.  High-profile data breaches such as that experienced by Ashley Madison have dramatically eroded consumer confidence in such sites.
In addition, many mobile operators are concerned about their traditional income streams. Those that survive will be the ones which find new ways. One possible way of generating new revenue is through new universal log-in and mobile identity services.
The Juniper study argued that approaches such as that endorsed by the GSMA's Mobile Connect initiative, which seeks to deliver a secure universal solution, would be far more effective. By using this approach, the user logs in via a mobile number and a single PIN. Not only would this diminish the risk of fraud, but also offers potential benefits such as greater customer conversion rates and reduced call center costs.
According to report author Dr Windsor Holden, that simplicity could prove vital when it comes to improving relations between mobile operators and their users. "It is imperative," he said "to reduce online user pain points: enabling a single, secure mode of entry could be a key development in this regard."
However, the research claimed that the business case for mobile ID solutions had yet to be fully established. It pointed out that the problem facing operators opting for a subscription-based approach is that even a low level charge ($1 per month) represented a relatively substantial uplift in consumer spend.
It also stressed that for a mobile ID service to be successful, it would be essential for all network operators within a given market to be signed up to the scheme, thereby ensuring universal availability.
The new study from Juniper Research also found that the increased rollout of contactless payment services using fingerprint scanners will push the number of biometrically authenticated transactions to nearly 5 billion by 2019, up from less than 130 million this year.
The research observed that at present, only two services, Apple Pay and Samsung Pay, used fingerprint scanners for authentication, with availability currently limited to the U.S. and U.K. for the former, and the U.S. and South Korea for the latter. However, it argued that with both services expected to launch in multiple additional markets during 2016, the biometric scanner convenience will make it a primary mechanism for transaction authentication.
The new research report argued that incorporation into additional mobile wallets should spur greater availability of fingerprint scanners in mid-range smartphones. This, together with a growing take-up of contactless infrastructure at the physical point of sale, is likely to drive further adoption in the medium term.