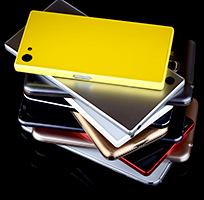 The mobile banking market is saturated, new app growth has slowed, business mobile has failed to grow as expected; P2P growth is low, and debit card controls are gaining popularity.
Those are among the findings from Malauzai Software in its annual research representing the mobile app usage of 7,686 financial institutions ranging in size from $50 million to $5 billion.
The research, which is based on a vast array of actual digital-channel usage data, augmented by primary research, focused on studying how many mobile banking apps there are in Google Play and The App Store. The study revealed 6,114 financial institutions have a consumer mobile banking app.
At approximately 75% coverage of all financial institutions, they reached a point of almost full capacity. In the past two years, new app growth has slowed to about 6%-8%. The banks and credit unions left without an app are almost all under $100 million in assets.
Growth in consumer stand-alone mobile banking apps remains stagnant, primarily because most institutions are now focusing on launching a fully digital platform (mobile consumer and mobile business banking apps, as well as consumer and business online banking) that provide a uniform banking experience across all channels regardless of the login point.
Some other findings:
For the second year in a row, overall mobile-banking app growth percentage is not substantial. However, there were 352 new mobile banking apps and now there are more than 6000.
Person-to-person payments excelled with 103% growth. There are 785 institutions that offer a version of this but usage remains relatively low, but expectations are it will soar in the future. Financial institutions want it and it is becoming a requirement.
Only 125 financial institutions, much lower than P2P, offer account-to-account capabilities, which allow the transference of money to oneself. Frequently financial institutions roll out the two services together with a minimal incremental effort.
Card management is gaining traction. This is the first year Malauzai looked at this data point and were very encouraged. There are 422 mobile banking apps with card controls, which is more than standalone business mobile apps. Debit card controls have gained much popularity, providing a high level of market differentiation.
Fifty percent growth in business mobile banking apps. While this sounds strong, the reality is the total number of stand-alone business banking mobile apps is just 398. Why? Because for the most part businesses don't use mobile for now and financial institutions don't view it as part of a strategic initiative. This might be an opportunity.
Wearables are gaining momentum, yet most financial institutions do not have an Apple Watch app.
Standalone apps are basically ancient history. However, there are still a few stand-alone's such as remote deposit capture and other random apps for features such as debit card management.
Market churn is high at about 15 %, as financial institutions seek differentiation by switching vendors.
Five primary vendors supply most of the mobile banking apps: Fiserv, FIS, Jack Henry, NCR/Digital Insight and Malauzai. But more than 60 suppliers build apps for financial institutions.
For data on bank's customer behavior with mobile, you can purchase our studies:
Millennials & Mobile Wallets or The Age of Mobile Wallets
---