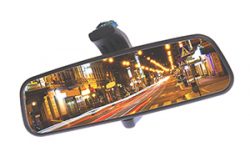 Before diving into 2017, take a look back at the 2016 trends that emerged in banking. Banks got a little closer to fintechs and millennials, while mergers and acquisitions became more prominent. Banks still face concerns with core conversions and look for strategies that explore consequences verses considerations. Payments, cards, and lending provide opportunities for transformation. Bank customers continue to evolve, and look for bank products to support changes in their lifecycle.
What happens in the past will affect the future, we put together our thought leadership pieces that reflect the trends of 2016.
Below are the links to these important trends of 2016.
Most read thought leadership by CCG Catalyst
4 Ways Banks Can Engage with Fintech Startups by Paul Schaus
What Millennials Want from their Bank by Paul Schaus
Money isn't everything in vendor contract negotiation by Paul Schaus
The Real Fintech Threat Isn't from Startups by Paul Schaus
The Real Promise of Real-Time Payments (It's Not the Fees) by Paul Schaus
After Acquisition, It's All About Customers by Paul Schaus
Blockchain Projects Will Pay Off – 10 Years from Now by Paul Schaus
How Consumer Emotions Are Impacted After Merger by Tery Spataro
Most valued CCG Catalyst Banker in the Know posts of 2016
Beacons Start to Attract Financial Institutions by Paul Schaus
Digital Payments & Mobile Reshape Banking Relationships throughout the World by Paul Schaus
U.S. Companies Need to Gear Up Now for New EU Data Privacy Regulations by Paul Schaus
Studies Reveals Consumer Preferences for Incentives and Rewards by Paul Schaus
5-Year Growth at Regional Bank Credit Card Issuers by Ali Raza
Market Commentary: 5-Year Growth at Top Credit Card Issuers by Ali Raza
Structural Change in Banking & Payments – 12 Forces by Ali Raza
It's Not Just a Conversion: 3 Key Topics by Steve Madura
Lending Opportunities: Three Important Disruptors by John Ramsey
Study Debunks Myths about Millennials by Tery Spataro
Banks Acquired by Tery Spataro
What banks can learn from the digitally engaged generation about mobile wallets by Tery Spataro