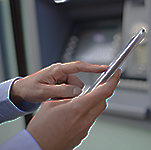 I know what you're thinking.  "Oh no, not another non-bank-alt-lender-eating-your-lunch-disintermediation sermon."  You've probably read three or four articles just like that already this week.
It's true: small business lending is an underserved market segment; millennial entrepreneurs are different; and technology is the key to winning.  It seems that new players are jumping into this space daily, funded by outside investors and unencumbered by traditional core deposit asset liability management.  Traditional lenders are scrambling to retain the brand awareness and top-of-mind position they've worked so hard to cultivate.  Financial institution strategists would do well to look a little deeper.
Historically, lending to small businesses had been less attractive to lenders because of two main reasons:  a) outstanding balances are generally too low to generate enough interest income to offset the cost of origination and underwriting, and b) small businesses often lack sufficient documentation regarding business performance and reliable credit scoring, which hampers lenders in their efforts to properly assess risk.  Those challenges are exacerbated by demands of small business borrowers who seek quicker approval and prompt dispersal of loan proceeds.  It is said that trouble comes in threes, and disruptors believe they've got them all covered.
First, web based applications can help drive the cost of origination down by having the loan applicant enter much of the data required, 24×7, from wherever the applicant desires.  Sounds great, but things get a bit thorny when you include fulfillment, onboarding, and compliance.  Improvements in efficiency approval speed are lost without some degree of straight-through-processing (for doc prep, onboarding and other fulfillment) and automated underwriting.  No matter what, some human processes for exceptions, management and maintenance are required, which the alt-lenders avoid altogether by selling loans to a network of lenders.
Second, automated underwriting scares people.  Many consider small business lending to be risky enough, even with human decision-making. To address that risk, prudence requires that some product definitions should be considered such as shorter terms, smaller loan amounts, and creative repayment schedules.  Even still, lenders need to be compensated for that risk, resulting in higher rates to the borrowers.  Those product parameters cause concerns among bankers, with some justification, regarding the perhaps-unfair perception of predatory lending, and the risk of drawing regulatory scrutiny.
Third, automated underwriting is based on parameters set by the lender.  If the loan application falls outside of those parameters, the lender can: a) deny the loan application, b) try to manually underwrite the loan, or c) refer the application to a network of banks that may approve the application, and take a small origination fee.  Bankers still break out in a sweat when they think about 2008, so this originate-for-sale strategy makes some institutions uncomfortable.
Web-based applications and automated underwriting doesn't obviate the regulatory compliance burden.  Compliance with the Community Reinvestment Act, Small Business Administration, and the Customer Identification provisions of the USA PATRIOT Act – to name a few – still needs to be managed.  In addition, industry analysts and the Consumer Financial Protection Bureau recently expressed interest in treating small business loans as consumer loans, which would bring the TRUTH IN LENDING ACT into play as well.  This would add significant effort to small business lending, but would also help level the playing field between tradition lenders and non-bank alternative lenders.
So, competitive pressure from alternative lenders is real and implementing a strategy in response is no small task.  However, the benefits of implementing a solution to make small business lending profitable with acceptable levels of risk can be substantial and an important part of the loan portfolio.  Banks should consider seeking advice from leading loan origination providers and consultants to help avoid the pitfalls.
CCG Catalyst is a leading management consulting firm connecting bank strategy to innovation, transformation, and disruption. We advise our clients on the direction of banking, development of the strategy and managing the disruption related to the execution of the tactics. CCG Catalyst leverages decades of deep industry experience to provide practical business strategies and organization, analytics, and technology consulting for our clients.