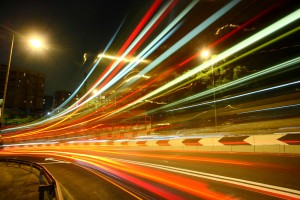 The Payments Industry was full of change in June and continues to be an exciting and dynamic environment. Below is an executive summary of what we saw in the Payments Industry last month. Subscribe to the blog for my weekly update. 
Mobile Payments continue their rapid momentum
Apple, Google and Samsung are the current front-runners with mobile payments wallets – albeit with different solutions and different economic models.  We are starting to see some loyalty integration within wallets, and there is a growing belief that for mobile payments to scale, it will have be more than just payments. From a bank perspective, we are hearing that all solutions and wallets will need to be supported to provide consumers the broadest access and choice. As we have maintained, we are in the early days for mobile payments, and a new customer engagement platform is evolving. This presents both opportunities and challenges for banks and additionally poses a question of relevancy.
The intersection of social media and payments
With all the 'likes', 'pins', and 'shares' it was bound to happen… and it is. Businesses are looking for more and more creative ways to showcase their products and services, and social media companies are making it easier for consumers to buy – think intuitive 'buy' buttons and consummating a transaction within a product ad or an app. P2P payments are following the same path with monetary value being transferred within a chat or a message. We see banks on the sidelines but vital to providing the rails for these payments. Welcome to the world of social commerce: sans banks?
Bitcoin: More than a passing fad
While not necessarily mainstream, Bitcoin and the world of digital / crypto-currency is starting to gain 'respectability' and acceptance. Several jurisdictions are giving it the regulatory nod, several big names are joining forces and big investment money is taking note. More importantly, a broader set of use cases is validating the infrastructure and value of blockchain technology. We view these developments positively and remain optimistic about the transformative power of this new technology in driving greater efficiency within financial markets. Case in point, we have heard from some Bitcoin evangelists that their "bank is in the wallet." We hope banks are paying attention.
Credit cards are still good business
After a bruising downturn driven by regulatory and economic pressures, the credit card industry is stabilizing. Outstanding balances are trending up, profitability is strong and losses are at historical lows.  Card spend continues to be robust. For the many regional and community banks that returned to credit card issuing over the last few years, this is the time to take a hard look at the business – are they sharing in market gains? We believe this is the time to invest for growth. This is also the time to invest as a hedge against becoming a credit line 'utility'.
Ali Raza is a Principal and Payments lead at CCG Catalyst. Follow CCG Catalyst on Twitter and LinkedIn.