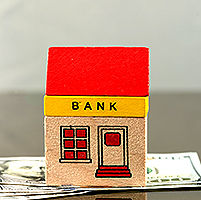 As the development of self-service interactions matures, instant card issuance gives banking customers a real purpose for visiting their financial institutions, which can then deliver securely-activated cards directly into their hands.
It also provides account holders with human contact while improving satisfaction and increasing the opportunity for customer service reps to cross-sell other products and services – and maybe boost revenue.
"Instant, convenient, and on consumers' terms aren't just the driving forces for digital channels – they're also changing people's expectations for the physical branch," a Fiserv report, "As the Branch Transforms, Immediate Card Delivery Offers Instant Satisfaction," declared. "As the branch continues to evolve from transactional to high-touch service, instant card issuance is one of those services consumers will appreciate – and increasingly expect."
Forty-six percent of the top 50 U.S. banks and credit unions by asset size already adopted the technology, according to Mercator Advisory Group's "Instant Issuance of Debit Cards: The Newest Best Practice" report in May 2014.
Instant in-branch card issuance usually complements central card issuance, or mailed cards, according to Fiserv, with a mix of central and instant issuance to create a positive experience for account holders and meets consumers' increasing expectations for immediacy.
Financial institutions often turn to instant issuance to stay ahead of the demand caused by competition and the ongoing EMV migration. It gives consumers instantaneous access to funds as well as the enhanced technology and security capabilities of EMV.
Likewise, an increase in data compromises and identity theft necessitates unscheduled card reissuances. When people lose their debit cards, they can't put their lives on hold while they wait for a new card in the mail.
The average time to receive a card from most financial institutions is seven to 10 days for new starts and reissues. Among debit card users who received a new card, one in five picked up their card in a branch, according to Fiserv research.
Fiserv's consumer preferences research underscores the gap that exists between card receipt by mail and activation. Only 63% of respondents activated their debit card the day it arrived, with 22% doing so within a week and 9% taking a month or longer.
Fiserv also revealed instant issuances translate directly into 30% card use the first day and 70% use within five days. Over a 45-day period, instant issuance cards performed 53% higher than mailed cards.
Fiserv also looked at how consumers view instant card issuance. Several key trends emerged: among all millennials, 22% received their most recent card in a branch; 48% of all debit card users and 63% of millennial debit card users think it's important to receive debit cards in a local branch.
Branches are still relevant to all generations, including millennials, according to Fiserv, with 44% of respondents preferring interactions in the physical branch. By generation, seniors led at 61%, with late boomers at 51%. Among credit card users, 44% said instant issuance would influence where they choose to bank.
Millennials, particularly older members of that generation, value their branches, along with all other channels, perhaps because they're beginning to make big financial decisions – buying that first house or building their families. Fiserv research also showed late millennials had visited their branch on average 4.6 times in the previous month, well beyond the 2.9 average number of visits across generations.
Millennials have specific expectations to get what they want when they want it, and that extends to card replacement or initial issuance. Millennials were at the top of the list among those more likely to get a debit card at their branch.