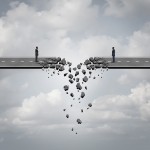 A large disconnect between the C-Suite and IT departments could drastically influence innovative advancements across industries according to findings from Wakefield Research sponsored by Juniper Networks.
Results of the study imply that for companies to remain relevant, they need to address impending disruption by rethinking their approach to IT for ongoing innovation. The roadblocks described in the report include the disconnection between the C-Suite and IT teams, outdated infrastructure and a skills gap, and competitors with business advantages realized from automation technologies.
The data shows that retail IT is so unequipped to deliver new services that business decision makers are circumventing their own staffs; and the retail workforce is the least prepared for IT change, leading to a skills gap that will only worsen this difficulty.
"At the heart of these technological changes is a new generation of networks and platforms that connect businesses to workers, customers, suppliers and markets quicker than ever before and with greater efficiency," Mike Marcellin, SVP and chief marketing officer at Juniper, said in the report. "These technologies also make it possible to collect and analyze data on an unprecedented scale in order to drive innovation and decision-making at an ever-accelerating pace."
Nearly a third of business decision-makers expect considerable disruption within the next 12 months, and more than half of those surveyed expect a new disruptive technology, product or service to materialize in their industry within the next two years.
Regrettably, many companies are not ready to respond. Forty-six percent of IT decision-makers and half of business decision-makers surveyed say that if a competitor unexpectedly introduced a radically better product or service, it would take their business at least a year to develop and deliver a response.
The study also suggests a correlation between the lack of technology awareness and a tendency to under invest in advanced networking capabilities. Most of those surveyed report that budgetary constraints are the primary obstacles preventing them from upgrading technology systems to keep pace with change and disruption. As a result, there is outdated infrastructure that slows innovation, increases costs and hampers business growth.
The research surmised that while information technology keeps businesses booming, it is a stretch for busy executives to drop into the data center to ensure that server racks and network boxes are humming. "Leadership is preoccupied with growing the customer base, keeping costs down, profitability and growth.
The technology answer, according to the vast majority of those surveyed, is network and IT automation. Over 70% of decision-makers across all four industries say the opportunities that network and IT automation can create for their organizations excite them. An even greater percentage believes network and IT automation will be essential to their company's future competitiveness.
The research also found more than 90% of respondents who are IT decision-makers at companies using software-defined networking and network functions virtualization believe they have gained a significant competitive advantage in the marketplace.
Marcellin explained in the report's executive summary: "When you consider that one of the world's most valuable lodging company (Airbnb) manages no buildings, the biggest ride sharing service (Uber) owns no vehicles, the most influential media company (Facebook) creates no original content, and one of the leading retailers (Alibaba) controls no inventory, it's clear that technology is overturning traditional business models and familiar tactics that create a competitive advantage."
The Sunnyvale, Calif.-based Juniper Networks worked with Arlington, Va.-based Wakefield Research to survey more than 2,700 IT and business decision-makers around the world including those in financial services enterprises, healthcare companies, retailers and service provider organizations.