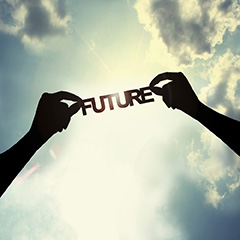 An agreement between San Jose, Calif.-based Cisco and the Brookfield, Wis.-based core processor Fiserv will enable integrated communications capabilities for financial institutions, allowing them to execute future branch strategies including virtual interaction and a universal banker model, the companies said.
Because of the agreement, Fiserv clients now have access to the Cisco workforce experience solution and Cisco branch solutions. The workforce experience solution allows internal teams and product specialists to interact and collaborate via advanced, unified messaging and audio, video and web meeting tools on any device and from any location. The Hosted, cloud-based communications option provides a "pay as you go" model for flexibility, scalability and cost control as clients' needs change
The solution also enables video-based remote expert services that let financial institution staff hold virtual face-to-face meetings with credit union members or bank customers. Cisco said its branch solutions provide secure, in-branch Wi-Fi, which allows branch staff members to untether themselves from behind teller counters or desks to interact with accountholders.
Fiserv said it plans to offer these hosted communications and infrastructure solutions through its portfolio of managed services, Sentry Performance Solutions. The portfolio includes:
Network Services include professional network consulting and design, managed LAN and WAN services, branch and guest wireless services, and 24/7/365 monitoring services from certified experts.
Hosting services, which provide managed computing environments with the assurance of proven data protection, business continuity and disaster recovery services.
Network Security Services implemented in a layered approach to the financial institution's network security requirements with solutions that address all aspects of network security. These include employee awareness training, on-site vulnerability assessments, physical facility security recommendations, workstation protection, software management, and email relay and scanning services.
Hardware and software life-cycle management, which cover items such as servers, workstations, desktops, applications and peripheral devices, as well as the coordination of the procurement and implementation process of Fiserv and third party solutions.
Unified communications services platform for voice-over-internet protocol, branch phone system, call center, and audio response applications.
"Communication today means having the flexibility to call, meet, share or message instantly, using whatever device you prefer, in a way that strengthens relationships and increases productivity," Byron Vielehr, president, depository institution services for Fiserv, said. "Our partnership with Cisco puts Fiserv at the forefront of enabling our clients' branch transformation strategies, and allows them to deliver services with the reliability, speed and efficiency consumers expect."
Sandy Hogan, vice president of Cisco's Business Transformation Group, added, "Meeting consumers' increased expectations and driving a more efficient workforce are critical in the banking and credit union industries. We are delighted to partner with Fiserv to drive those objectives by enabling key digital capabilities through our cloud managed infrastructure and collaboration platform."
The technology required to transform branches has reached a point where the benefits can no longer be ignored, according to Marc DeCastro, research director, Consumer Banking Engagement Strategies for IDC Financial Insights.
"The end result of transforming the branch will be when the right mix of technology and personnel allows the financial institution to immediately engage with the customer as opposed to the customer engaging with the financial institution, and both can mutually reap the benefits," DeCastro said.
Fiserv also announced the launch of CardFree Cash, a cardless way to withdraw funds at thousands of participating ATM locations nationwide. CardFree Cash allows cardholders to withdraw cash from an ATM without a physical card or surcharges, using a secure token.
A successful pilot in late 2015 emphasized the advantages of CardFree Cash. These include allowing cardholders access to emergency cash if they lose their card (for example while traveling to another city), while waiting lost, stolen or breached card replacements, or for when carrying a wallet just isn't practical, such as when going jogging or visiting the beach.
A future enhancement to the solution will enable person-to-person payments and the capability to collect cash sent from another party at participating ATMs.