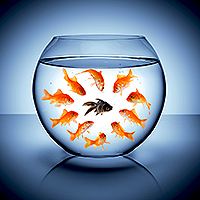 Global financial technology adoption has surged in the past 18 months, and not just among millennials, positioning fintech to enter the mainstream, according to the latest EY Fintech Adoption Index.
Adoption in the U.S. doubled since the 2015 FinTech Adoption Index report and now stands at 33%. "U.S. consumers have recognized the benefits that fintech innovation brings: convenience, simplicity, transparency, and personalization," the report stated. The U.S. has the highest adoption rates regarding three of the top five fintech categories: financial planning tools, savings, and investments and borrowing.
An average of approximately one-third of digitally active consumers in 20 markets polled for the study now use fintech and could reach an average of 52% globally, based on stated intention of future use among respondents.
The EY FinTech Adoption Index evaluated services offered by fintech organizations under five broad categories: money transfers and payment services, financial planning tools, savings and investments, borrowing and insurance. It reveals that money transfers and payment services are continuing to lead the fintech charge, with adoption standing at 50% in 2017 and 88% of consumers anticipating doing so in the future. The current adoption rate among U.S. consumers is slightly higher at 52%. The new services contributing to this upsurge include online digital-only banks and mobile phone payments at checkout.
The EY study, based on more than 22,000 online interviews of digitally active consumers across 20 markets, shows that emerging markets are driving much of the adoption with China, India, South Africa, Brazil and Mexico averaging 46%.
Meanwhile, millennials also drive fintech adoption but is growing among older adults as well. The adoption rate for millennials in the U.S. is 59% compared with the global average of 48%. The two rates for the 35-44 age group are 50% and 41%, respectively. There is, however, also growing adoption among the older generations: 40% of digitally active 45-64-year-olds and 17% of those 65 and older regularly use fintech services in the U.S. Money transfer and payments are the most adopted services across all age groups in the country.
"Fintechs are not only becoming significant players in the financial services industry but are also shaping its future," Imran Gulamhuseinwala, EY global fintech leader, said in a press release. "Their new propositions are increasingly attractive to consumers and this trend is only set to continue as awareness grows, concerns are allayed and new advancements are made. Traditional firms, who sometimes struggle to deliver the same seamless and personalized user experiences, will undoubtedly need to step up their efforts to remain competitive. I think it's likely that we will see greater collaboration between traditional firms and fintechs in the future."
Other findings:
Payment services and insurance are driving U.S. adoption rates, at 52% and 20% respectively
Forty percent of fintech users regularly use on-demand services (e.g. food delivery), while 44% of regularly participate in the sharing economy (e.g. car sharing). By contrast, only 11% of non-fintech users use either of these services on a regular basis.
"The FinTech industry continues to thrive and we see adoption increasing, as innovative offerings draw US consumers with their simplicity, convenience and novel use of technology," said Matt Hatch, Partner, Ernst & Young LLP and the EY Americas FinTech Leader. "This adoption will likely increase with the next evolution of fintechs, focused on data sharing, open APIs (application programming interfaces), biometrics, and application of artificial intelligence and robotics."