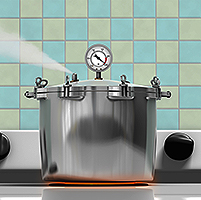 A feeble worldwide economy, digitization, and regulation could significantly lessen profits for the worldwide banking business over the next three years, according to McKinsey and Company.
Some $90 billion, or 25%, of profits, are at risk, but emerging-market players are also vulnerable, especially to the credit cycle. Most financial institutions need to accept an essential change positioned on flexibility, reorientation, and regeneration.
When it comes to digitization pressures are mounting. Some emerging-market banks are flourishing by offering innovative mobile services to customers. But McKinsey's description reveals that in the largest emerging markets, such as in China and India, banks are losing ground to digital-commerce firms that moved quickly into the segment.
In developed economies digitization is making waves. First, regulators, originally more traditional about the nonbank entry into financial services, are now slowly releasing the shackles. Eventually, large tech companies may insert themselves between financial institutions and customers, intercepting the precious customer relationship.
Shifting marketplace conditions, new regulations and changes in consumer demands and behaviors also help shape fintech.
For the past 10 years, fintech companies have forced many traditional financial institutions to reconsider their core business models and embrace digital innovations. Nowadays, the fintech industry is also maturing and heading into its own period of transformation.
McKinsey noted that "while the industry will undoubtedly continue to expand as its customer base grows and investor appetite remains unsated, changes are imminent. Indeed, the very concept of what comprises fintech will shift." As the industry evolves, it will play a role well beyond financial products and services, specific companies will compete to become acknowledged leaders, and ecosystems will develop that have a firm grasp on customer loyalty.
McKinsey research and work with fintechs in many markets suggest critical features of this new environment.
The scope of products and services offered by fintechs is increasing quickly. Where once companies focused on payment applications, lending, and money transfers, the industry's scope now extends into more than 30 areas. The change brings fintechs away from an emphasis on frontline activities to a wide-ranging engagement throughout the value chain. The new financial services offerings cover retail, wealth management, small and midsize enterprises (SMEs), corporate and investment banking, insurance, online sales platforms, bookkeeping services, expense-claims systems, and a cash-flow tracker.
Various fintechs using an assortment of technologies are active in each of these areas. Some provide robo-advisory systems that deliver automated recommendations with slight human input and use tested technologies to meet customer needs, while others pursue more experimental technologies, such as tracking and storing an expanding series of transactions to help reduce infrastructure costs and improve efficiency.
In addition, fintechs are moving beyond addressing a customer's financial needs to offering a wider range of services, such as social finance, or SoFi, that offers financial products to students and young professionals and provides career coaching and networking services.
Fintech pioneers, such as PayPal, are also adjusting their business models to incorporate a broader range of services. PayPal, launched in the 1990s to provide a payment system for online purchases since expanded to provide instant lines of credit and mobile applications that locate nearby stores and restaurants that accept payment by PayPal.
CCG Catalyst can help your busienss, if  you are a fintech or want to do business with a fintech, let's talk!