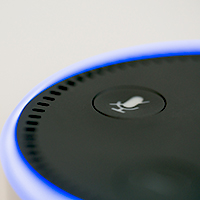 Subsequent to recommendations by the Federal Reserve's Faster Payments Task Force earlier this year, the Fed outlined its next steps for modernizing the U.S. payments system. Noting substantial progress already made in several areas in collaboration with the task force and other industry stakeholders, the Fed outlined five updated strategies it will pursue as it works to meet the goal of real-time payment ubiquity by 2020.
The Federal Reserve's refreshed strategies focus on:
Speed: A ubiquitous, safe, faster electronic solution(s) for making a broad variety of business and personal payments, supported by a flexible and cost-effective means for payment clearing and settlement groups to settle their positions rapidly and with finality.
Security: U.S. payment system security that remains very strong, with public confidence remaining high, and protections and incident response that keeps pace with the rapidly evolving and expanding threat environment.
Efficiency: Greater proportion of payments originated and received electronically to reduce the average end-to-end costs of payment transactions and enable innovative payment services that deliver improved value to consumers and businesses.
International: Better choices for U.S. consumers and businesses to send and receive convenient, cost-effective and timely cross-border payments.
Collaboration: Needed payment system improvements are collectively identified and embraced by a broad array of payment participants, with material progress in implementing them
With support from the Mastercard-owned Vocalink, The Clearing House recently launched the first implementation of the Real-Time Payments system in the U.S., which makes it simpler for banks to implement a platform that speeds transaction time from days to seconds. RTP, set up by TCH, completed its first transfer using a small sum between U.S. Bank and BNY Mellon. The transfer took just three seconds.
This system has a number of extensive use cases, including e-invoicing, bill pay, and consumer payments. A number of the country's largest banks expect to launch RTP by the end of next year, with ubiquity following in 2020.  Lining up next are Citi, JPMorgan Chase, and SunTrust.
The new platform could accelerate deployment of real-time payments because consumers like peer-to-peer payments and real-time settlement; merchants like business-based payments, bill pay and emergency payroll uses; and financial institutions like its accessibility.
Alexa, Amazon's digital voice assistant, now helps accountholders at a number of financial institutions including Ally Bank, Capital One, US Bank, American Express and several credit unions. FIS, which has tested Alexa since 2016, said about a dozen of its thousands of bank customers are on track to roll out a bank skill for Alexa by Christmas. Most recently, Amazon announced Capital One as a launch partner for Alexa for business.
Meanwhile, U.S. consumers also have another P2P payment alternative. Apple Pay P2P, which works only on iPhone, iPad and Apple Watch devices, does not require an installation of an additional app or creation of another account. They use their existing iMessage app on their Apple device, which links to payment cards already set up. Apple Pay P2P then adds money received in a transaction to an Apple Pay Cash card already resides in Wallet.