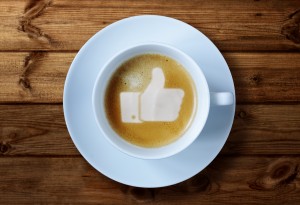 Facebook is joining in on the person-to-person payments game – a venture that banks could actually leverage for their own customers.
The social media giant in March announced that it was slowly rolling out a new feature within its "Messenger" app that allows users to send or receive money between friends for free. Users start a message with one of their friends, tap the "$" icon, enter the amount they want to send, tap "Pay" in the top right and add their Visa or MasterCard debit card information to send money. To receive money, users open the conversation from one of their friends, and if it's the first time they are receiving money, they tap "Add Card" in the message, add their debit card to accept money and the money is transferred. Depending on their bank, the money will be available to them in one to three business days.
Facebook stresses that the new feature is secure, as the site encrypts the connection between users and Facebook, as well as their debit card information when users request the site to store it. Moreover, a team of anti-fraud specialists monitor for suspicious purchase activity to help keep accounts safe, the company asserts.
Interestingly, the goal is not to become a leading payments processor, but to make Facebook even more attractive so users will potentially buy more products and services from its advertisers.
"We're not building a payments business here," Facebook's product manager on the feature Steve Davis told Tech Crunch after the March launch. Instead, Davis said the goal is to offer P2P payments for free to make Messenger "more useful, expressive and delightful."
"Since Facebook makes so much money on ads, $3.59 billion in Q4, it doesn't have to monetize payments directly," Tech Crunch wrote. "Facebook just needs to keep people locked into its platform and seeing Newsfeed ads by making Messenger as helpful as possible."
Indeed, if the payment system succeeds, analysts contend that Facebook would extend it to other types of purchases, such as consumers' buying of products directly from advertisers, according to a March New York Times article.
"Facebook could use this as a back door to get people's debit cards to enable the buy button," SunTrust Robinson Humphrey analyst Robert Peck told the NYT.
Facebook's entry into this space represents the massively growing digital payment opportunities for the end user. Different types of users will opt for different types of payment methods, and some players offer greater flexibility in addition to P2P payments. Google Wallet charges a 2.9% fee for users to add money from their debit cards, PayPal charges 2.9% plus 30 cents of the amount sent, and Venmo, a mobile payments app owned by PayPal, charges 3% if using a credit card.
While Facebook's initial foray into P2P payments is via Messenger, the company's strategic vision could reveal a move to using payments across the site directly helping advertisers. But its venture can also spell opportunity for banks wanting to participate in digital payments without having to invest in their own apps: banks can offer direct access to Facebook's apps, as well as the apps of any other social media sites to join in on the game, such as Pinterest. Banks can choose to either keep the fees or suspend the fees and create greater brand usage with customers.
With Facebook's new venture, banks can impress their customers and go beyond the usually expected forms of convenience – they can give their customers greater flexibility with mobile payments without having to offer their own P2P payments app.
Tery Spataro is EVP & Director of Innovation at CCG Catalyst. Follow CCG Catalyst on Twitter and LinkedIn.