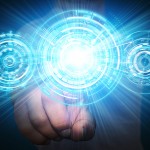 When it comes to digital, It is not just about security, it is about enhancing customer and employee satisfaction. Three different surveys reveal the difficult road to attaining that balance.
Consumers said they prefer mobile banking to Internet banking, and Android device users login to mobile banking more frequently than iPhone users, according to Malauzai Software's February Monkey Insights report.
The report from the Austin, Texas-based mobile and Internet banking provider highlighted key trends based on data from 350-plus banks and credit unions. It also covered seven million logins from more than 400,000 active Internet and mobile banking users.
The Monkey Insights report revealed the following key data on logins:
Login frequency: For iPhone users, monthly login frequency remained consistent from October 2015 through January 2016 at approximately 17.4 times a month. Android users logged in slightly more often at around 18.65 times per month, a slight increase from October 2015. iPad users averaged 6.7 logins per month, less than half the amount than their mobile counterparts. Internet banking login frequency in January 2016 was 7.68 times per month, a slight decrease from October.
Login methods: User ID/Password, a combination of user ID and password, is the overwhelming leader for how users login to online and mobile banking. This method of login goes beyond banking as the main option for users.
Alternative forms of login such as PIN-based login, Touch ID and SmartText are increasing in usage. PIN login accounted for almost 10.5% of the number of logins per month. Touch ID and SmartText were not far behind, accounting for approximately 9.7% of all logins.
iPhone vs. Android: There were 1.5 times more iPhone users who leveraged PIN-based login than Android users. Additionally, iPhone users utilized Touch ID and SmartText 3.4 times more than Android users.
Money movement: For money movement transactions, Touch ID and SmartText users were required to pass stronger step-up authentication, including usernames, passwords or additional information.
Session duration: Internet banking session duration was more than two times longer than mobile sessions. Mobile users login more often for shorter durations.
At Experian's Fusion Summit 2016, three key issues emerged:
Mobile Security: The rapid adoption and expansion of mobile features have outpaced security.
Privacy: Data sharing to fight fraud is crucial. However, there must be a thoughtful balance between strengthening data security and safeguarding privacy.
Customer Experience: Today's customer demands a convenient online experience but is willing to forgo certain levels of protection if it makes it too complicated.
According to SailPoint's annual Market Pulse Survey, a shocking disconnect exists between employees' growing concern over the security of their personal information and their attitudes toward data security practices in the workplace. The survey found that 85% of employees would react negatively if a company breached their personal information. Yet these same employees are exposing their employers to the same data breaches through negligence and poor password hygiene. Additionally, the survey highlights an ongoing challenge for IT and security professionals: 26% of employees admitted to uploading sensitive information to cloud apps with the specific intent to share that data outside the company.
Key findings from SailPoint's 2016 Market Pulse Survey include:
Poor password hygiene continues to plague enterprises. The majority of respondents (65%) admitted to using a single password among apps, and one-third share passwords with their co-workers.
Employees do not assume responsibility for protecting the integrity of corporate security processes. One in five employees would sell their passwords to an outsider. Of those who would sell their passwords, 44% would do so for less than $1,000. This is up from one in seven who would sell a password a year ago, according to the report.
Organizations are struggling to keep up. One in three employees admitted to purchasing a SaaS application without IT's knowledge (a 55% increase from last year's report). Alarmingly, more than 40% of respondents reported having access to a variety of corporate accounts after leaving their last job.