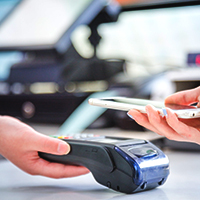 At a time where fintech companies and financial institutions are touting digital payments, one report indicates that in reality, mass transit commuters are saying "not so fast" with their actions.
Millions of smart cards are in use for transit fares and parking fees. In the U.S., most major metropolitan areas have smart card systems in use in proprietary fare collection systems provided on a turnkey basis.
Naples, Fla. based ACI Worldwide released its 2016 Mass Transit Payments Report, a survey of 2,006 U.S. mass transit riders from the nine largest metropolitan transportation systems in the U.S., to assess preferred forms of payment and payment security perceptions among commuters.
Much is at stake for cities. Typically, cash costs mass transit agencies twice as much in overhead as non-cash payments. Even with Wi-Fi-enabled subway stations promoting alternative payment methods, the report revealed mass transit rides vastly prefer cash over other payment types.
The findings also highlight that the security and convenience of payments are important to transit riders and authorities must increase the variety of payment types and acceptance channels—including mobile-branded apps or wallets and self-serve kiosks—to drive down operating costs associated with cash and improve customer satisfaction.
The findings gathered from Atlanta, Boston, Chicago, Los Angeles, Miami, New York, Philadelphia, San Francisco and Washington, D.C., are somewhat surprising.
Cash is king for mass transit riders (51%) followed by credit/debit card (30%) while only 12% of riders prefer making mobile payments instead.
Even with the rollout of EMV and the emergence of mobile payments, less than half of U.S. mass transit riders pay for their fares electronically.
New York mass transit riders use cash the least (42%), while Philadelphia mass transit riders use cash the most (75%).
Due to a lack of cohesion across transport systems, 50% all mass transit riders must use more than one form of payment for mass transit, even though 67% of riders believe that they would benefit from having one singular method of payment for multi-modal transit.
Most riders pay on a ride-by-ride basis: although the majority of mass transit riders surveyed take mass transit on a daily or weekly basis (62%). only 43% pay for their fare with a monthly or annual transit pass, and only 51% preload a transit card or pass.
When asked to rank current perception of the security of individual payment types, transit users viewed cash as the most secure payment method. Riders, however, considered all types of credit/debit card payments among non-cash payments the most secure, with 29% percent of riders viewing credit/debit card payment at a physical location as very secure. Thirty-eight percent deemed a mobile app for payment as secure.
The three cities with the highest rider trust in payments security are New York (85%), Boston (82%) and Chicago (78%). The three cities with the least trust in payments security are San Francisco (70%), Miami (70%), and Washington, D.C. (69%).
Although 78% of mass transit riders currently trust that the payment process, nine out of ten riders would likely revert to using cash for mass transit payments in the aftermath of a data breach, compromise, or fraud.
Learn more about how CCG Catalyst can help your bank or financial institution, click here.
Familiarize yourself with how millennials are using digital payments, click for more information.