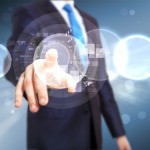 While Sweden is on its way to becoming the world's first cash-free society, the U.S. Agency for International Development released a report identifying ways to help incentivize and edify consumers and merchants in India to adopt digital payments.
In India, two billion people do not have access to bank accounts, keeping them out of the global digital economy. While that nation has made significant progress towards financial inclusion, the use of digital payments remains limited.
The Pradhan Mantri Jan-Dhan Yojana (PMJDY), the Indian government's landmark financial inclusion initiative, facilitated the opening of over 200 million bank accounts since its August 2014 launch. In addition, over 950 million Indians have Aadhaar – a biometric-backed identification, which makes it easier to confirm identities when opening bank accounts.
Simultaneously, the number of mobile phone connections in India has reached 980 million, allowing even more people to access financial services. Jointly this 'JAM' (Jan-Dhan Yojana, Aadhaar, mobile) trinity presents an enormous opportunity for India.
The USAID report, "Beyond Cash," identified key ways to ensure the success of India's national mission for financial inclusion. It said digital payments can help consumers and merchants spend money more safely and securely, save and build credit profiles for lending opportunities unavailable in the informal banking sector, and participate in a growing online economy. According to the World Bank, India could save approximately 1% of its GDP annually by digitizing cash-based subsidies alone.
However, despite the success of 'JAM', the use of digital payments in India remains very limited. Cash transactions remain the primary payment form with 97% of retail transactions in India conducted in cash or check. Few merchants accept digital payments.
Many consumers do not earn wages or save digitally, or there are few opportunities to use digital payments in their communities. Many merchants are comfortable operating in India's "cash ecosystem" but are eager for more easy and cheap digital payment options.
The FDIC identified 7.7% (1 in 13) of households in the United States as unbanked in 2013. This proportion represented nearly 9.6 million households. Another 20.0% of U.S. households (24.8 million) classify as underbanked, meaning that they had a bank account but also used alternative financial services (AFS) outside of the banking system.
In the U.S., mobile financial services are helping reshape banking relationships. For the unbanked, they offer a reasonable means to develop economic inclusion. Mobile phones have fast become something nearly every consumer—including the unbanked—has. According to the Federal Reserve 69% of the unbanked have access to a mobile phone, approximately half of which are smartphones and 88% of the underbanked have access to a mobile phone, 64% of which are smartphones.
That means that for the financial services industry, almost two-thirds of unbanked and underbanked have a smartphone, giving these consumers access to 24/7 mobile banking convenience and the potential to use banking services at lower costs.
Meanwhile in Sweden, bills and coins represent just 2% of Sweden's economy, compared with 7.7% in the United States and 10% in the euro area. This year, only about 20% of all consumer payments in Sweden used cash, compared with an average of 75% in the rest of the world, according to Euromonitor International.