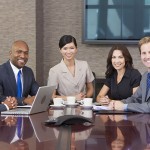 Germany and the United States received the top two scores in the FIS "2016 Performance Against Customer Expectations (PACE) Index," an in-depth, global research study on consumer expectations of bank performance.
The Jacksonville, Fla.-based fintech firm's PACE index surveyed more than 10,000-banked consumers in 10 countries, including Australia, Brazil, Canada, Germany, India, Philippines, Poland, Switzerland, the United Kingdom, and the United States. Brazil made strong gains; while the United Kingdom showed a three-point drop from the global average compared to last year's results.
The PACE index measures customer expectations and the importance of certain attributes against financial institution performance.
"This year's PACE Index shows that consumers worldwide generally turn to their primary financial institutions first, but those institutions must be prepared to serve their needs immediately," Anthony Jabbour, chief operating officer, Banking & Payments, financial institutions, said.
That is particularly true of millennials, who stood out in this survey for how deeply they expect their banking services to mesh with their daily lives. The survey shows that, if a financial institution wants to be a customer's bank for life, it must first meet all customer needs in today's daily life, so that customer thinks of the bank first, always.
Among the key global findings:
The ability to understand and use banking products grew in importance, reflecting growing consumer demand for user-friendly banking products and services.
Consumers continue to expect more in terms of loyalty rewards than financial institutions are providing.
Expectations for aspirational support, the primary financial institution helping guide consumers toward their financial goals, increased in every country, providing opportunities to grow relationships with customers.
Being digitally connected to their financial institution matters more than reliability and transparency to millennials. Banked millennials are four times more likely to use a mobile personal financial management app from their primary financial institution as from another source.
Other millennial findings: slow loan processing is their single biggest pain; 72% have no financial advisor; 28% are receptive to robo-advisors; and 22% are open to online financial coaching.
Bank customers placed the most importance on the attributes that provide the foundation for building trust. These include safety, trust to protect money; security, protecting personal identity; fairness, no hidden charges or fees; reliability, follows through on promises; simplicity, offers easy to understand products and services; and transparency, easy to understand pricing and terms.
The index indicated there are opportunities for financial institutions starting with using digital to bridge the gap with millennials.
For example, 23% of millennial bank customers currently use a mobile personal financial management app to control finances. Advisory services present another opportunity with 79% for all U.S. banked consumers.
A third of U.S. customers ranked their primary financial institution as the first place they would turn for major life events that require financial investment. However, at least twice as many customers may consider an alternative resource, particularly when it comes to investing or retirement planning.
Community bank customers continue to rank in-person service far more important than the overall U.S. ranking, and community bank delivery of in-person service outperforms their consumers' expectations by a wide margin.
Last year, a moderate gap existed between consumer expectations and community bank performance. In 2016, that gap widened significantly, according to the FIS index.
More insights on millennials and their behavior with banks is available in The Millennials and the Bank of the Future study by the Catalyst Pro Group. This study of 450 US millennials discusses behavior, attitudes and thoughts on the future of banking.
Join us for an exploration of The Evolution of Banking Today into Tomorrow at the Catalyst Summit '16 October 6 & 7.