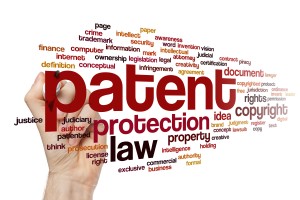 Financial services organizations, as well as many other trade organizations, are hoping that Congress is finally getting ready to address patent abuse. The House and Senate have each introduced bipartisan legislation presenting solutions that gained wide support from tech companies and public-interest groups.
Senate staffers received a briefing last week on S1137, the Protecting American Talent and Entrepreneurship (PATENT) Act, which addresses trolling. The patent reform aims to Increase transparency, limit discovery and reduce the number of suits by shifting fees. Many consider S1137 a compromise of a more potent House version, HR9 Innovation Act.
A patent assertion entity (PAE), aka patent troll, is an entity (person or company) that instigates a patent rights case against accused infringers in an effort to accrue licensing fees. The accuser does not create products or provide services based upon the patents in question. PAEs acquire patents and then use them to initiate lawsuits against infringing companies, hold the patent without planning to utilize the idea in an attempt to freeze other companies' productivity, or engage in financial rent-seeking. A PAE's main objective is to use patents to extort payments from others.
Skyrocketing abusive patent litigation costs defendants an estimated $29 billion per year. A report, Patent Assertion and U.S. Innovation, issued by the Executive Office of the President in June 2013, said that suits brought by PAEs tripled in just the last two years, rising from 29 percent of all infringement suits to 62 percent of all infringement suits.
In May 2014, several financial services groups told the U.S. Senate Judiciary Committee in a letter that an increase of almost 290% in litigation by PAEs from 2009 to 2013 is a threat to financial institutions of all sizes.
Last spring, NAFCU, CUNA, ICBA, the ABA, the American Insurance Association, The Clearing House, Financial Services Roundtable, NACHA – The Electronic Payments Association, and The National Association of Mutual Insurance Companies asked the House to adopt needed legislation to stop abusive practices from law firms representing PAEs.
In December 2013, John Dwyer, president/CEO of $1.07 billion Williston, Vt.-based New England FCU., testified before a Senate hearing on legislation to combat patent trolls described how his credit union found itself in the midst of expensive discovery in a patent infringement case related to 23 ATM machines. "The case has been a costly and distracting headache."
The case began, Dwyer explained, with an "ill-researched, vague demand letter" that referred to his credit union as a bank, did not specify which of his credit union's ATM machines allegedly infringed patent, and contained absolutely no information as to why the entity believed the credit union infringed. Dwyer told the committee that almost every credit union in Vermont had received the same demand letter, including one that does not own any ATMs.
Dwyer described an additional patent troll letter offering a financial institution "a special one-time limited time offer" for smaller banks such as yours to receive a fully paid up sub-license' for $2,000 per ATM, and eventually upped this demand to $5,000 per ATM.
Paul Schaus is CEO & President at CCG Catalyst. Follow CCG Catalyst on Twitter and LinkedIn.