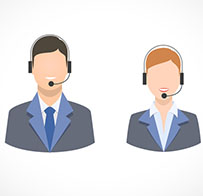 The usage of AI and its subset machine learning is a rising trend among financial institutions as they seek to improve customer satisfaction, reduce inefficiencies and fight fraud.
AI runs the gamut from voice recognition to neuronetworks to chatbots. Research firm Gartner predicted by 2020, the average person will have more conversations with bots than with their partner.
Chatbots might soon become an essential means for financial institutions to conduct business since individuals increasingly use chats for social interaction and basic tasks. In addition, nonhuman interaction using machine-learning capabilities in financial technology could supply a more personalized customer experience, as well as added security and operations performance.
As chatbots move into everyday life, some financial institutions are preparing software to automate customer service, move transactions and lower costs. For example, Mastercard is piloting Mastercard Kai, a chatbot intended to answer questions about accountholder's accounts, purchase history, rewards, and benefits. Soon, Bank of America plans to present Erica, which will use audio and text perform basic banking functions. Royal Bank of Canada is also testing its own chatbot.
Meanwhile, third parties have developed payment bots that integrate to varying degrees with platforms such as Facebook's Messenger and iMessage on iOS 10. PayPal developed a bot, which allows for simple, instant P2P payments.
Some industry observers foresee the automation of day-to-day transactions and the emergence of bots as intermediaries between humans and banks. Robo advisors could also make autonomous decisions to maximize clients' wealth.
For example:
Financial organizations have considerable computing capabilities while human users miss payment deadlines, pay extra fees, and don't optimize their investments, etc. Bots could provide consumers with the capabilities to make optimal financial decisions that earn them more money and save them on fees and taxes.
Financial institutions and brokers penalize customers that forget to pay bills on time or renew a policy. Bots won't miss deadlines. There are nonbank financial service organizations chomping at the bit to provide these types of services.
Bots make it easier for customers to keep track of finances, find the right product and stay on top of their financial history and status. They could provide daily or weekly summaries, respond to on-demand queries, and automatically create tax summaries; and observe financial patterns and automatically moves funds from checking to savings accounts to maximize earnings and minimize costs.
With bots helping consumers, financial institutions and brokers can no longer depend on good margins derived from dazed and confused human customers. Financial service firms will need to provide more innovation, better pricing, better services and more information.
From a financial institution standpoint, cost reduction is a driver encouraging the integration of machine learning. One example, by implementing some sort of animated chatbot it can enable human service representatives to focus on higher value calls.
Right now, machine learning and chatbots provide some bleeding edge, innovative types of functionalities. But like anything else, it's not going to be long before it becomes common in financial service organizations.
Overall, seven out of 10 consumers around the world would welcome robo-advisory services for their banking, insurance and retirement planning, according to a report by Accenture. Yet, many consumers still prefer human interaction for more intricate requirements, leaving many financial institutions weighing how to incorporate computer-generated and human services.