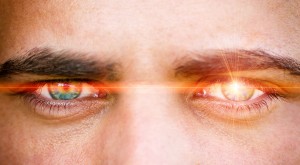 As the payments industry looks to speed up and secure payments, the Consumer Financial Protection Bureau (CFPB) advocated for the development of faster and safer consumer payment capabilities in both new and existing payment systems. The agency released nine guiding principles to ensure any new system is secure, transparent, accessible and affordable to consumers.
"It is a lot easier to build something right from the start than it is to retrofit it," CFPB Director Richard Cordray said. The CFPB principles include guidance on improving efficiency, reducing transaction costs for participants, and reducing credit and fraud risks.
As summarized by the CFPB, existing payment systems generally suffice, particularly for recurring payments and deposits. Still, consumers may prefer faster transfers for certain situations, such as for P2P payments, a last-minute bill payment, or a retail payment where both the consumer and merchant want to settle a transaction immediately.
"Faster payment systems hold great promise for consumers. New payment systems may provide them with greater utility and more effective account management, enabling consumers to take greater control of their financial lives," the CFPB suggested.
But to be safe, transparent, accessible, and efficient, faster payment systems must keep certain consumer protection concerns in mind, including the following:
Consumer control over payments. Any new faster payment system is clear about when, how, and under what terms consumers have authorized a payment.
Data and privacy. When helpful to consumers, consumers are informed of how their data are being transferred through any new payment system, including what data are being transferred, who has access to them, how that data can be used, and potential risks.
Fraud and error resolution protections. Faster payments accompanied by robust consumer protections with respect to mistaken, fraudulent, unauthorized, or otherwise erroneous transactions.
Faster payments include real-time access to information about the status of transactions, including confirmations of payment and receipt of funds.
To ensure access and ubiquity, systems are affordable to consumers.
Any new faster system is broadly accessible to consumers.
Funds availability. Faster payments bring with them faster guaranteed access to funds, which decreases consumer risk of overdraft and declined transactions due to insufficient funds.
Security and payment credential value. Systems have strong built-in protections to detect and limit errors, unauthorized transactions, and fraud.
Strong accountability mechanisms that effectively curtail system misuse. Commercial participants are accountable for the risks, harm, and costs they introduce to payment systems.
"These Principles express the Bureau's vision for new payment systems that draws upon lessons we have learned from existing systems and ongoing payment innovation. In publishing these Principles, we are not specifying how they must be achieved," the CFPB said.
Of concern to some experts is these CFPB's Principles may portend an additional attempt by the CFPB to further expand on its jurisdiction.
Paul Schaus is CEO & President at CCG Catalyst. Follow CCG Catalyst on Twitter and LinkedIn.