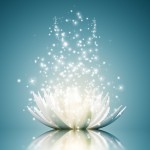 Bluetooth Low Energy (BLE) beacons are set to hit the mainstream in 2016. Many suppliers are increasing production suggesting a big year of deployments, according to research from ABI Research. Companies such as Facebook and Google are starting to bring their SME beacon strategies to market but the technology is also attracting attention from banking sectors as well.
Just how does it fit into banking? Potential banking IoT applications include beacons to track movement, mobile banking apps, wearables, and interactive ATMs and kiosks.
Some financial institutions are already using beacon technology, in which mobile apps aided by sensors in the physical world respond based on consumer-indicated preferences, with the goal of improving engagement and creating new revenue streams. Institutions are also exploring sending out branded, local offers to mobile banking users as a new income generator.
More than 2,500 US banks and credit unions will soon be able to add an "additional potential revenue source" by sending out branded, local offers to users of their mobile banking apps. The move follows an agreement between Bluetooth beacon network operator Mobiquity Technologies and Relevant Solutions, a supplier of in-store shopping content to financial institutions and mobile banking app providers.
"Relevant Solutions' platform provides targeted content management services to financial institution apps," Jim Meckley, CMO of Mobiquity, explained to NFC World. "As Relevant integrates the hyper-accurate location information provided by the Mobiquity network, their clients gain the ability to add real-time contextual relevance to the experience and offers provided to shoppers.
The capability to deliver valuable content and partner offers to consumers makes financial institutions receptive to such uses, which can generate partner-campaign revenue and provide the institution with top consideration when selecting a payment method.
Mobiquity claims the "largest shopping mall-based beacon advertising network in the country" with a footprint that includes 220 U.S. shopping malls.
Setting an example for Maine credit unions using this type of technology, the $300 million Maine Savings announced the launch of Compass Club, a location-aware rewards app available exclusively to Maine Savings cardholders. The app launched just in time for the peak holiday shopping season, at a time of year when many Mainers are especially cost-conscious.
Using mobile location services technology, Compass Club alerts members to discounts and perks on their mobile device when they are near a participating business. The first such rewards program and app in Maine, Compass Club provides members with exclusive discounts and perks to about 50 popular retailers and restaurants—most of them local establishments in eastern Maine—through the Compass Club app.
For Maine Savings members, joining Compass Club is easy, and no card information is required. Member simply download the Compass Club app to an iOS or Android-enabled device, create a login, and enable location services to take advantage of location-sensitive alerts about nearby perks.
To redeem the reward, all members have to do is pay with a Maine Savings debit or credit card. All Maine Savings debit and credit cards are included, even business accounts and credit cards.