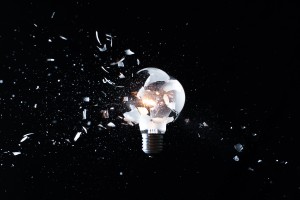 Amazon, PayPal, Square, and Alibaba are increasingly moving in on banks' turf, including offering loans to small businesses – community banks' most traditional bread and butter.
If financial institutions want to truly compete with these nonbanks, then they need to simplify their lending processes to make them as quick and convenient as the disrupters' platforms.
The payment companies are extending credit only to those small businesses that use their processing networks. This enables them to underwrite faster because they have instantaneous access to a great deal of merchants' sales data. The payment companies can also automatically deduct loan repayments directly from the revenue they collect on behalf of the merchants, thereby reducing the risk of default.
Banks could do the same, particularly since an increasing amount of payments to merchants are being processed electronically. The U.S. Census reports that eCommerce sales in the U.S. were 7% of total retail sales in the first quarter, up from around 3% in 2006.
Banks can increasingly take advantage of this trend and adopt some of the practices of the disrupters, according to a July report by the World Economic Forum.
"As more payments are processed through electronic rails, financial institutions' visibility into individuals' and businesses' cash flow and spending patterns will increase, improving their ability to extend loans to customers previously less understood," the report said.
Greg Weddell, veteran banker and now small business practice manager at Yodlee, wrote in the American Banker that banks could better compete with the likes of Amazon, PayPal, Square and Alibaba if they simplified and integrated their lending processes with their core banking platforms.
First, banks should expedite their loan underwriting process by accessing the transaction histories and credit card statements of small businesses – which is far more comprehensive than the data that the disrupters have within their networks, Weddell says.
"Automatically analyzing data to set interest rates and provide approvals would be a big draw for customers eager for a quick turnaround as well — especially if banks effectively market these advantages to their current customers," he says.
Secondly, banks should allow for loan proceeds to be automatically deposited into the checking accounts of small businesses, and for loan repayments to be automatically deducted from those accounts, Weddell says. Small businesses should also have the option to use their personal checking accounts if they don't have or want to use commercial accounts.
"Since banks control those very accounts, they have no excuse for lagging behind," he says. "As long as they do, they're letting competitors use their own platforms and resources against them."
Banks could also leverage their wealth management and commercial customer networks to create their own peer-to-peer small-business lending platforms, Weddell says. That way, banks would be able to dictate the terms for a greater proportion of loans and better compete with the disrupters.
"They should use these resources to offer small-business borrowers a quick, hassle-free application process that they can complete right on their banks' websites," he says.
Tery Spataro is a EVP & Director of Innovation at CCG Catalyst. Follow CCG Catalyst on Twitter and LinkedIn.