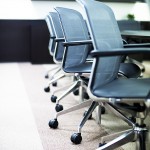 A new report by Citigroup Inc., "Digital Disruption: How FinTech is Forcing Banking to a Tipping Point" forecasts how retail banking automation could prompt a 30% decline, nearly 2 million jobs, in financial institutions jobs across the U.S. and Europe over the next 10 years.
"With advances in technology, the relationship that customers have with their bank and with their finances has changed. Customers rely less and less on walking into a branch for their banking needs, and instead have digital options to help them — ATMs, on-line chat, mobile phones, and Internet banking," Kathleen Boyle, CFA Managing Editor, Citi GPS, said in the report's introduction. "So far these have been seen more as additive to a customer's banking experience but when do we go over the digital disruption tipping point and see a change in the fundamental banking business?"
Investments in financial technology have growth exponentially in the past decade — rising from $1.8 billion in 2010 to $19 billion in 2015 — with over 70% of this investment focusing on user experience in the consumer space.
The majority of this investment has concentrated in the payments area and this is where banks see the most competition. Competitors already established in new marketplaces, such as PayPal for ecommerce payments in the US, or emerging in client segments traditionally underserved by banks (such as micro and small businesses) are starting to gain traction and ramp up their scale.
Despite all of the investment and continuous speculation about banks facing extinction, only about 1% of North American consumer banking revenue migrated to new digital models.
"Although FinTech companies have the advantage of new innovation, incumbent financial institutions still have the upper hand in terms of scale, and we have not yet reached the tipping point of digital disruption in either the U.S. or Europe," Boyle said.
Given the growth in FinTech investment, this is not likely to continue for long. As customers modify their activities and move more towards digital solutions, financial institutions need to rethink their digital strategy. The authors believe an omni-channel strategy is the winning solution for incumbent banks over the next decade.
Big banks are under enormous pressure to return to pre-financial crisis profit levels, but have struggled to grow their lending and other revenues. Many banks have said that cost cutting and efficiency through technology is a path to profit expansion.
The report said that having move bank employees dealing directly with customers was associated with better profitability. However, it said that overall elimination of the number of branches would still accelerate the decline in teller jobs, which are already down 15% since 2007.
It said that the U.S. was particularly vulnerable to banking job losses, since the pace of banking staff reductions slowed since the financial crisis, and U.S. banks have been slower to close branches.
As noted by Jonathan Larsen, Global Head of Retail and Mortgages at Citi, the value of consumer banking will be in connectivity and not physical assets, which Jonathan refers to as banking's "Uber moment." The future of branches in banking is about focusing on advisory and consultation rather than transactions. The return on having a physical network is diminishing. Branches and associated staff costs make up about 65% of the total retail cost base of a larger ban. Automation, according to the Citi report, can remove many of these costs.
The pace of staff reductions so far has been gradual. "We believe there could be another 30% reduction in staff between 2015 and 2025, shifting from the recent 2% per year decline to 3% per year, mainly from retail," the report concluded.
The reports forecasts branch levels to fall significantly given their high cost, the increased ubiquity of mobile Internet, increasing fintech competition and a sluggish revenue and profitability environment. A reduction in banks' physical networks could lead to a 40-50% decline in staffing levels from pre-crisis levels.